Updated by Branislav
External campaign review is available to the Agency plan. 
On step 3 of the campaign review process, it is possible to send the entire campaign for review to an external email address. 
You can use this to send a non-editable preview of the entire campaign to your client.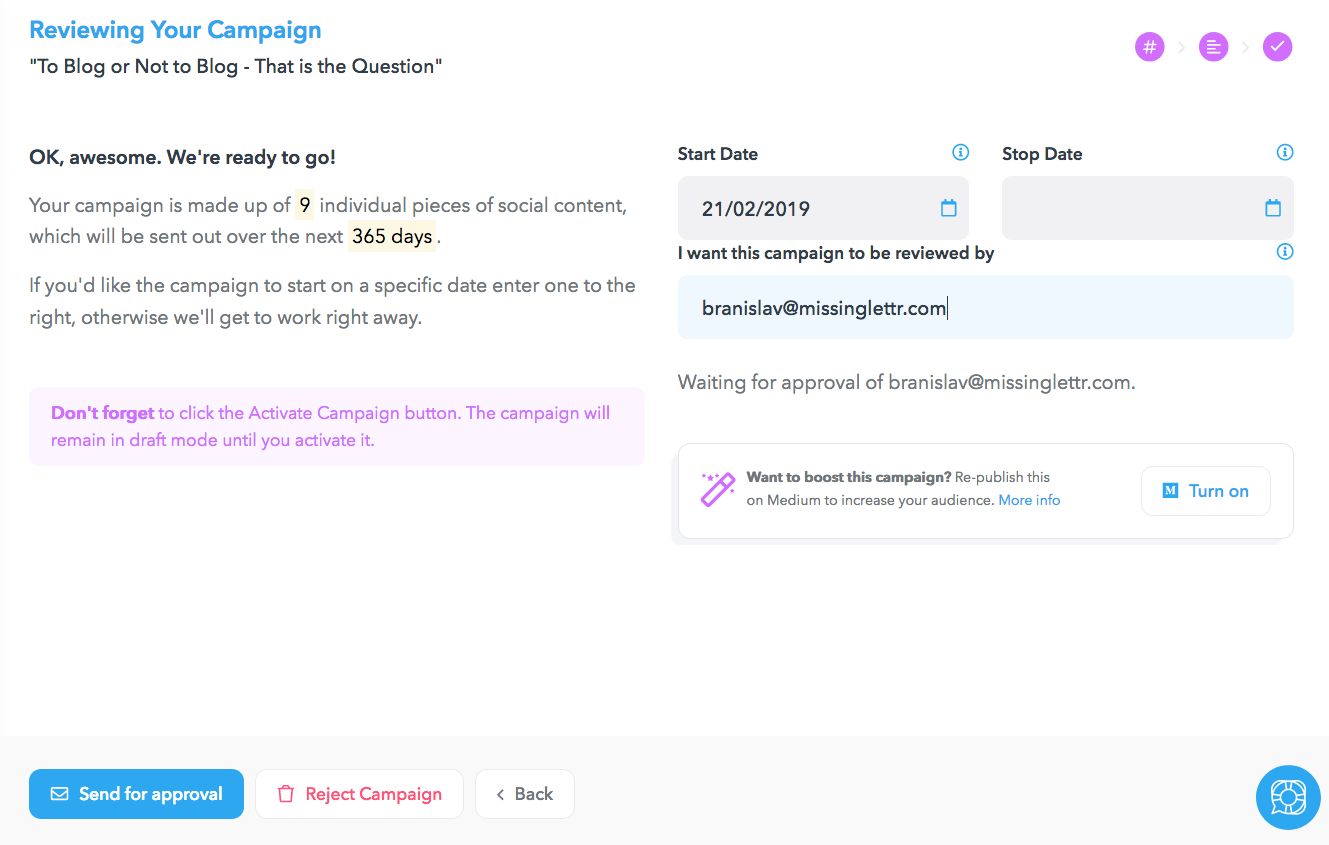 Once sent, your client will receive an email from us where they can go through each step of the campaign review, and on the last step add a note and approve the campaign: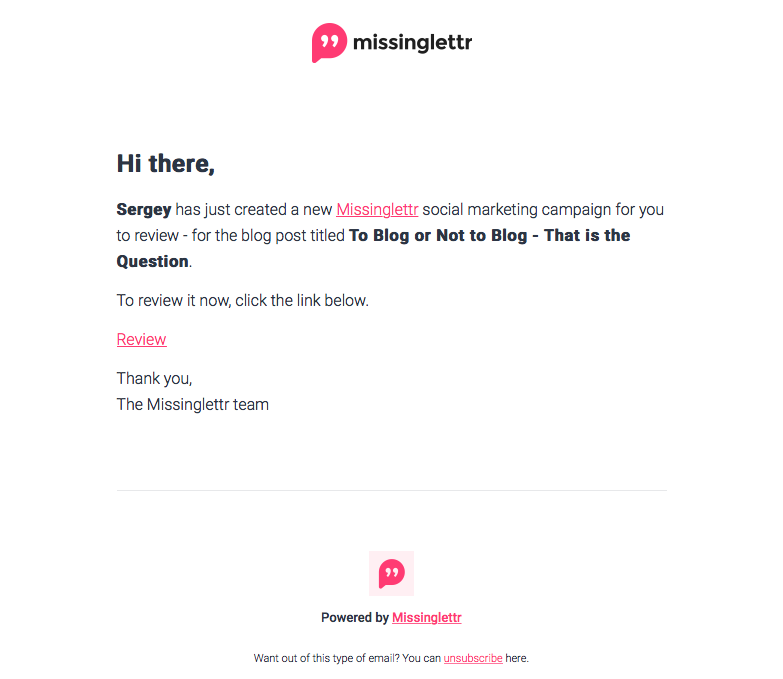 The Review link in the email will bring your client to a read-only view of the campaign review pages: 
Step 1: Hashtags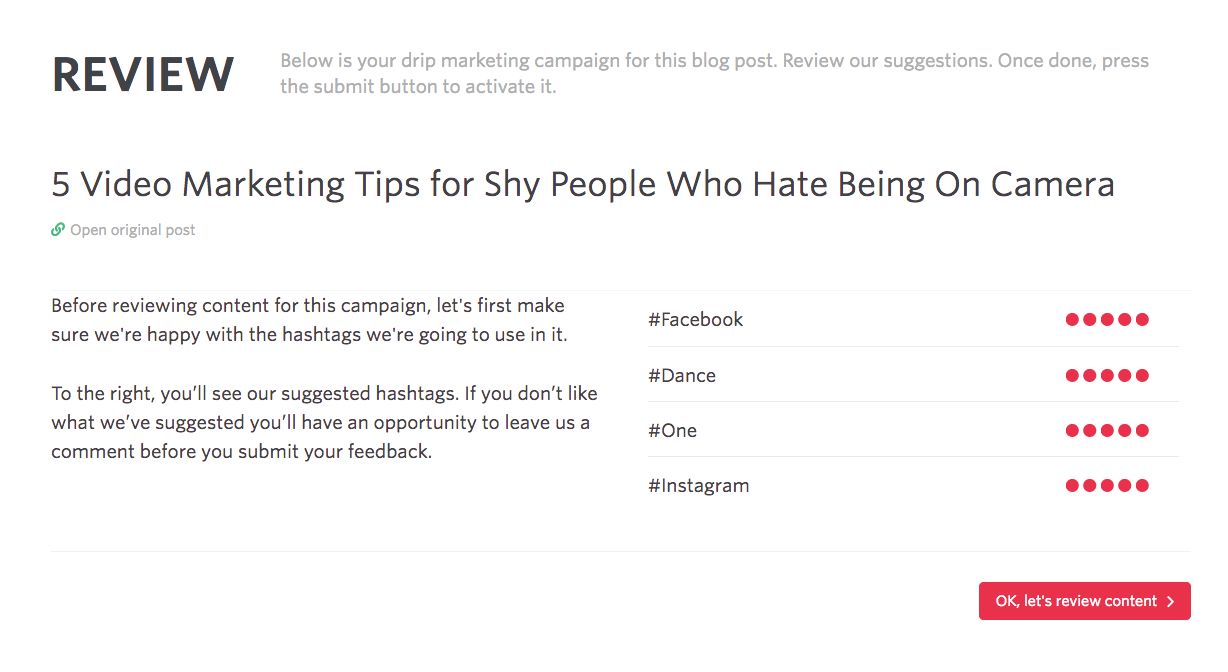 Step 2: Content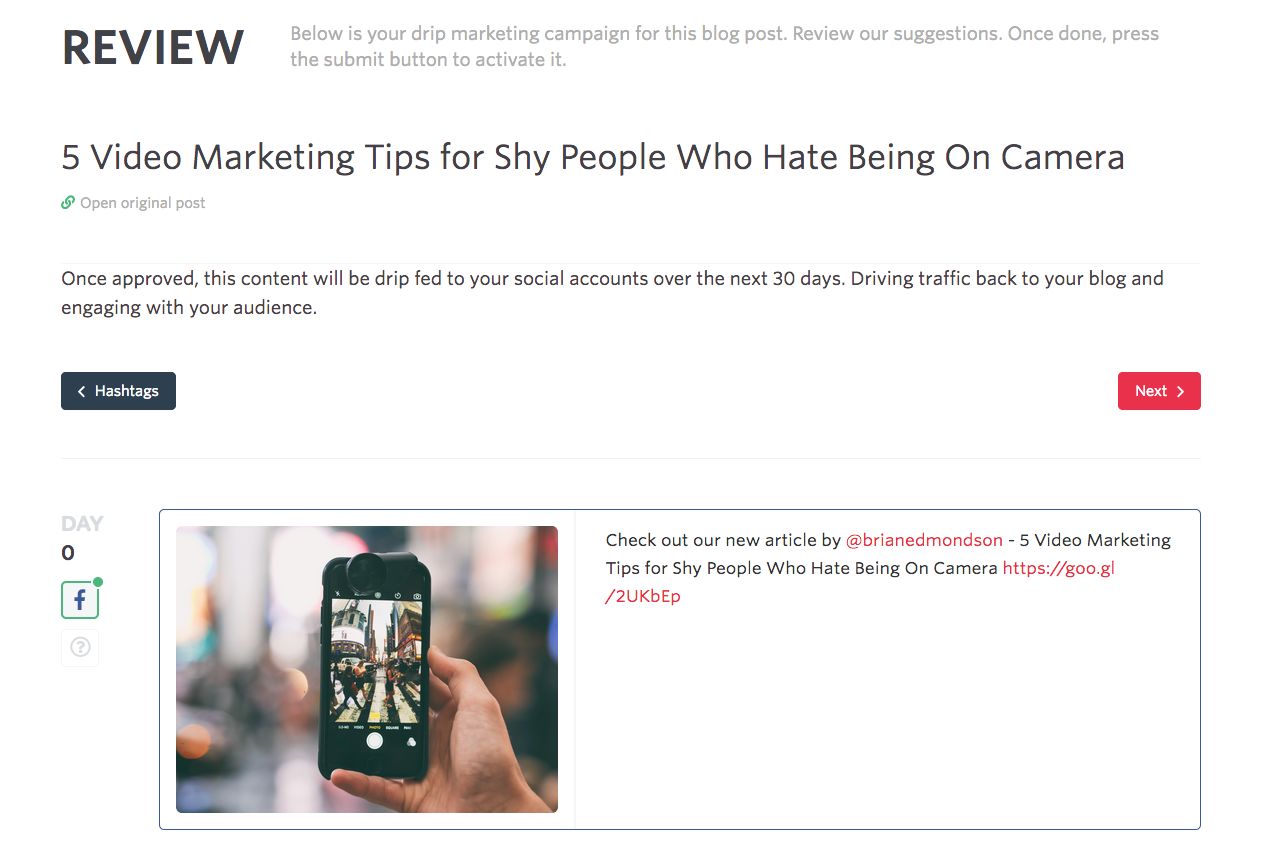 Step 3: Decision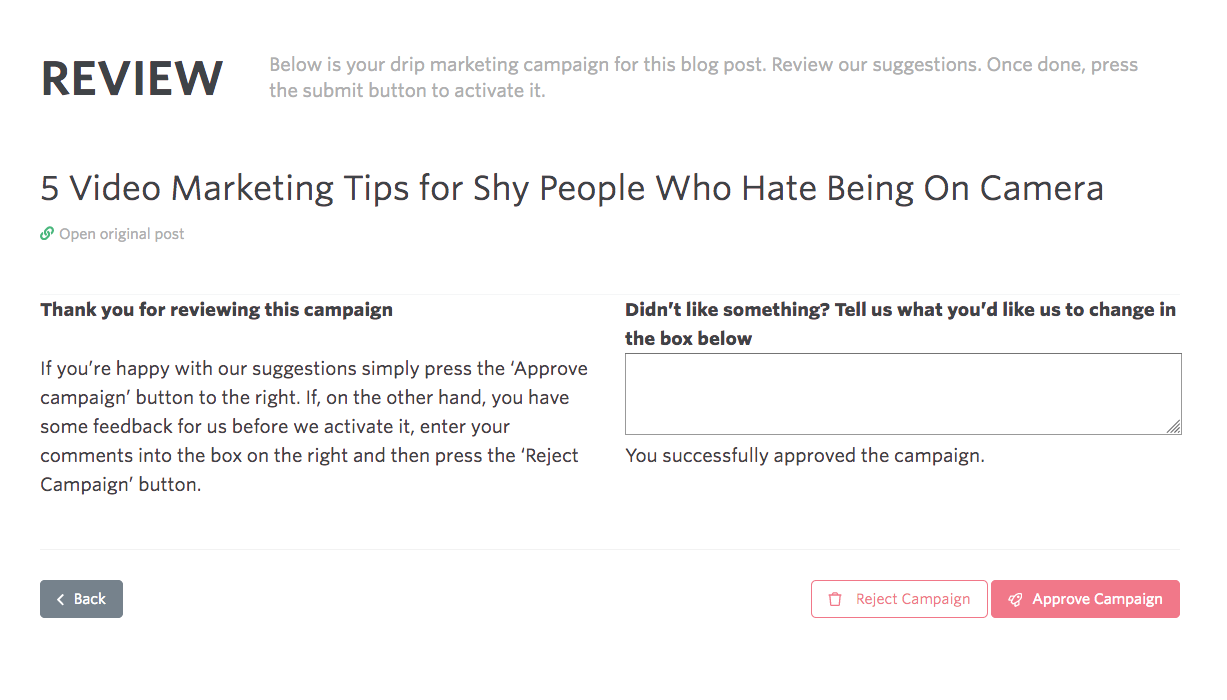 Once the client approves or rejects the campaign,  you will receive an email informing you of your client's decision: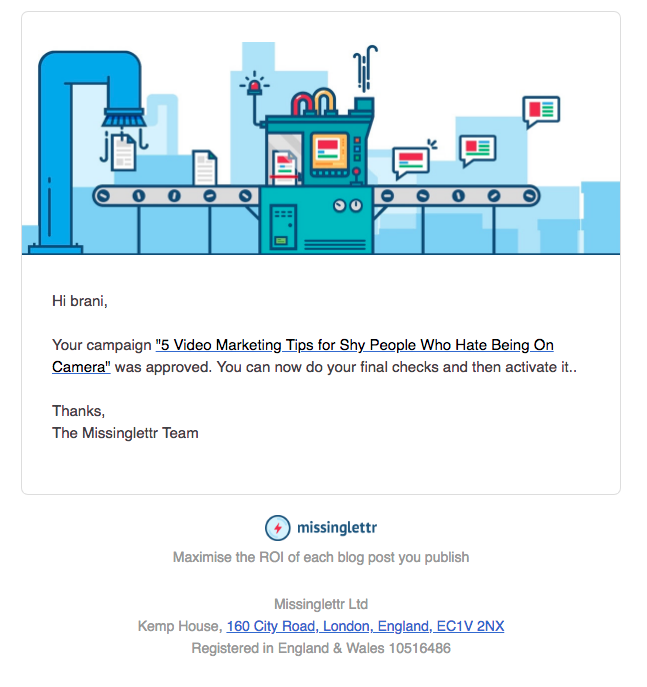 Once approved, you can proceed to activate the campaign.