Yes!
The Calendar view allows you to add any kind of post and schedule it to your social accounts.
All you need to do is go to the Calendar tab on your dashboard, and click + Add next to Drafts, or + Create Posts from the Day view.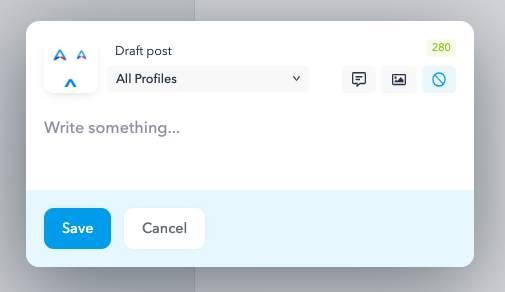 From there, you'll get to add text, an image, a link, and hashtags. You'll also be able to select which profile to schedule from your added accounts.
After you're happy with the post, select Save. If you created the post from Day view, you're done. If you developed it from Drafts in the left-hand menu, you'll need to drag your post to the date you'd like it scheduled for.
Further Reading
How Often Should You Post on Social Media?
Social Media Mistakes to Avoid