We're happy to announce Missinglettr v3.1 - here's what's new:
1. Agency add-on prelaunch
The Agency add-on is ready - users who pre-purchased it will be given acess during the week.
1.1 Agency dashboard
The Agency dashboard shows information from all of your connected sites and provides access to other Agency add-on features. Learn more about it here.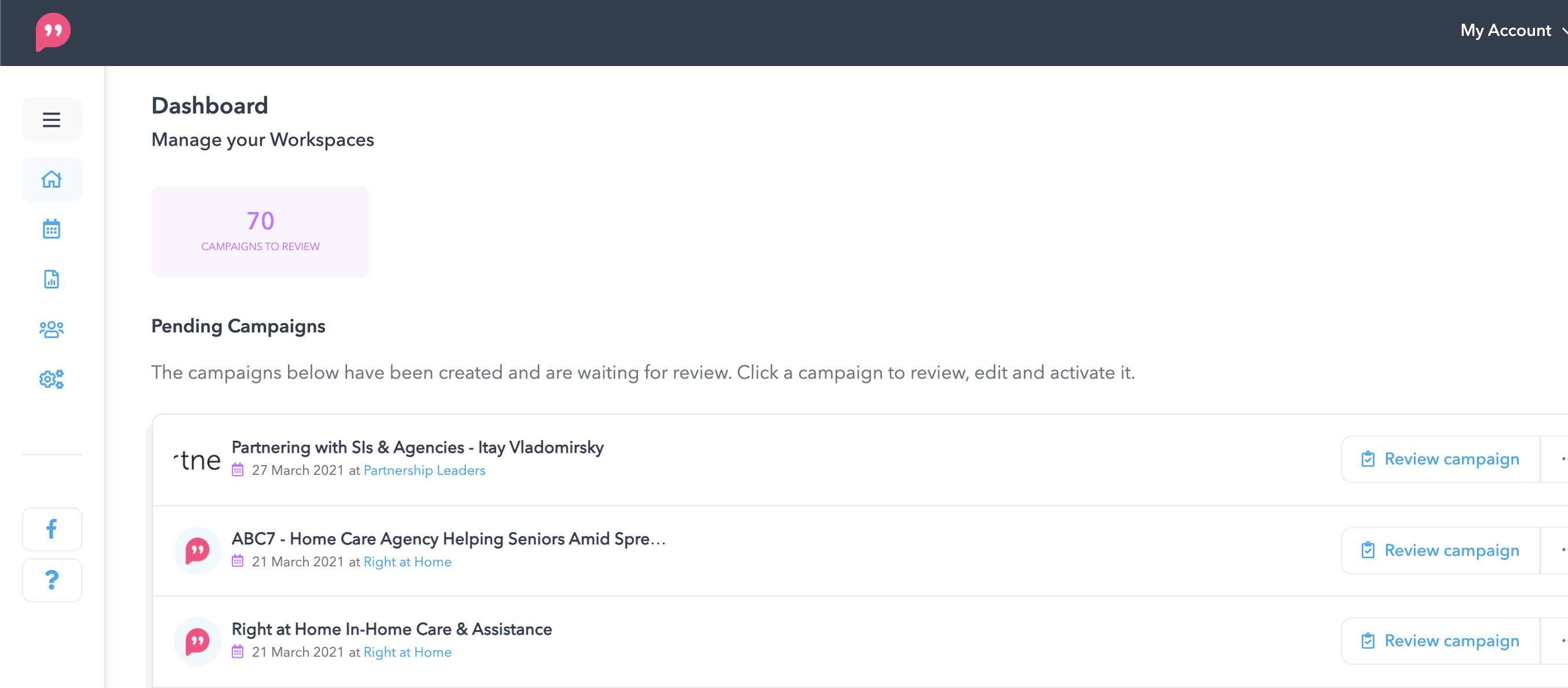 1.2 Agency schedule
Agency schedule displays scheduled posts for all of your connected sites. Learn more about it here.
Currently it is possible to filter it per site and/or social profile. We plan on adding the blog post filter as well in a future update.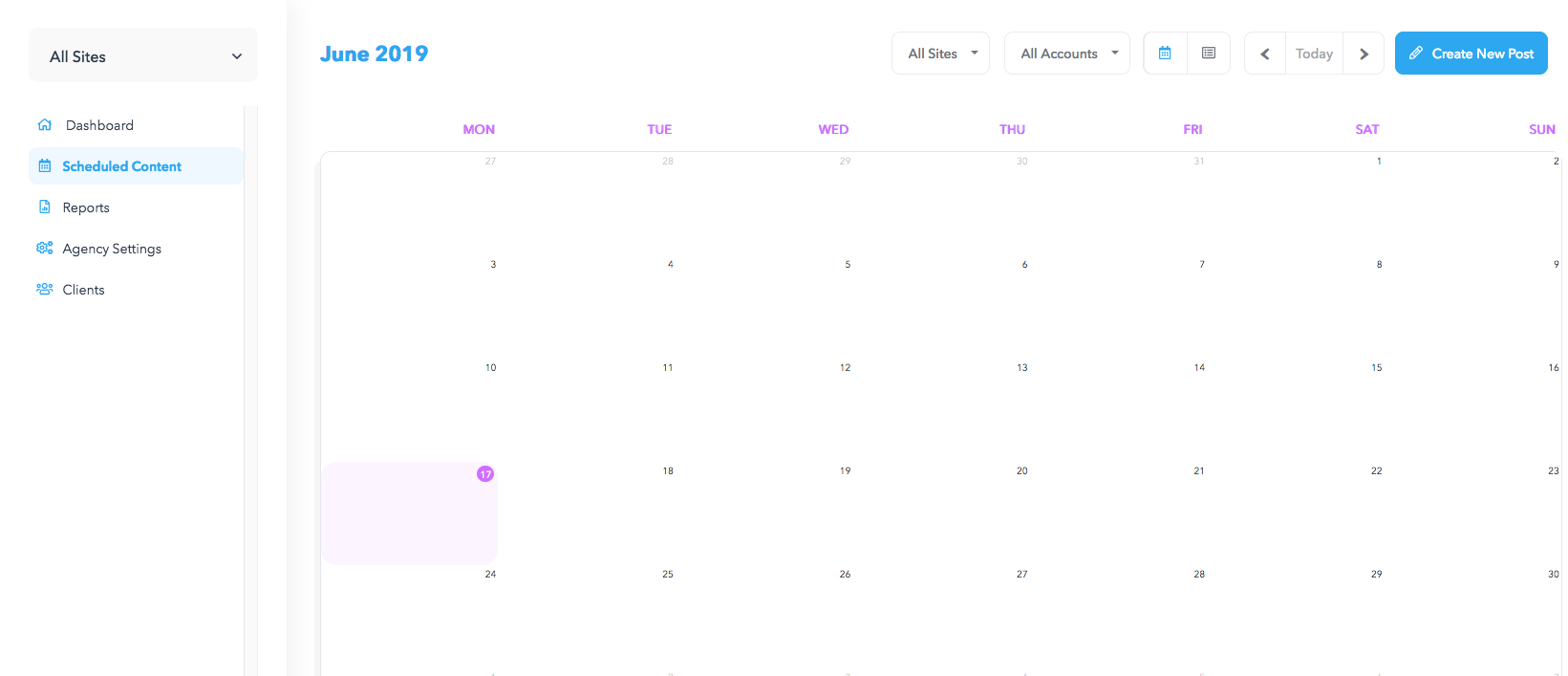 1.3 White labeling - Agency settings
Agency settings allow you to set up custom colors and logo for your Missinglettr UI, as well as configure a custom domain or subdomain to access your sites. Learn more about Agency settings.
1.4 Reports
Reports allow you to view the click stats collected by one or more of your sites - pick a time period, select the sites you wish to see and the "Apply" button will refresh the page with the data you have requested. Download a PDF of the same data via the "PDF" button - the report will be branded according to your defined Agency Settings.
Learn more about Reports here.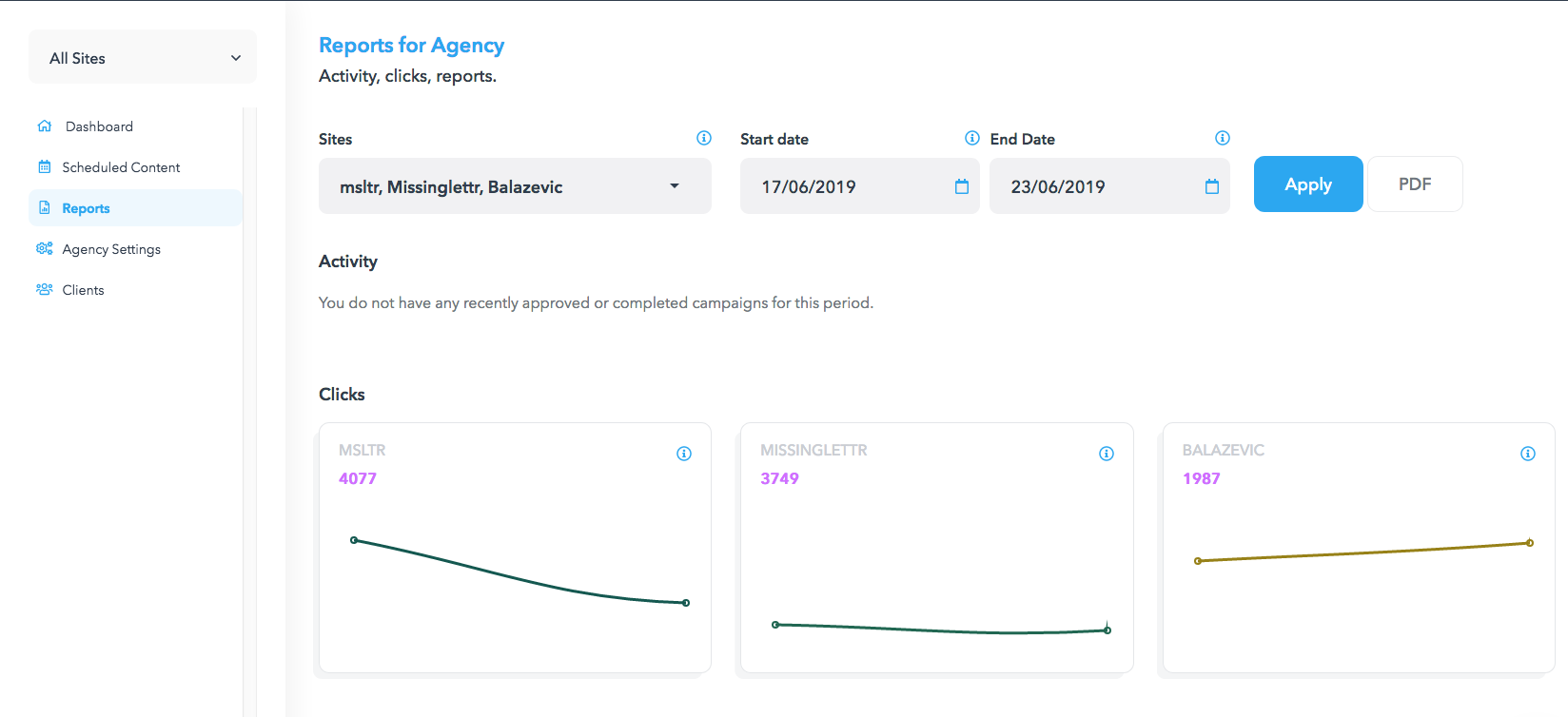 1.5 Clients
You can now invite your clients to Missinglettr. Clients can access the dashboard and calendar of sites they are given permissions for, as well as connect and manage their own social profiles. At the moment, clients can only review campaigns through external campaign review. In a few weeks we should have a facility through which clients can review campaigns assigned to them within the client dashboard.
1.5.1 Client perspectives
By default, clients have access to the same dashboard you can see with the exception of only seeing one Settings menu item - social profiles. Learn more about clients and what they can access here.
It is possible to give a client full permissions over the entire site - which effectively turns them into a team member.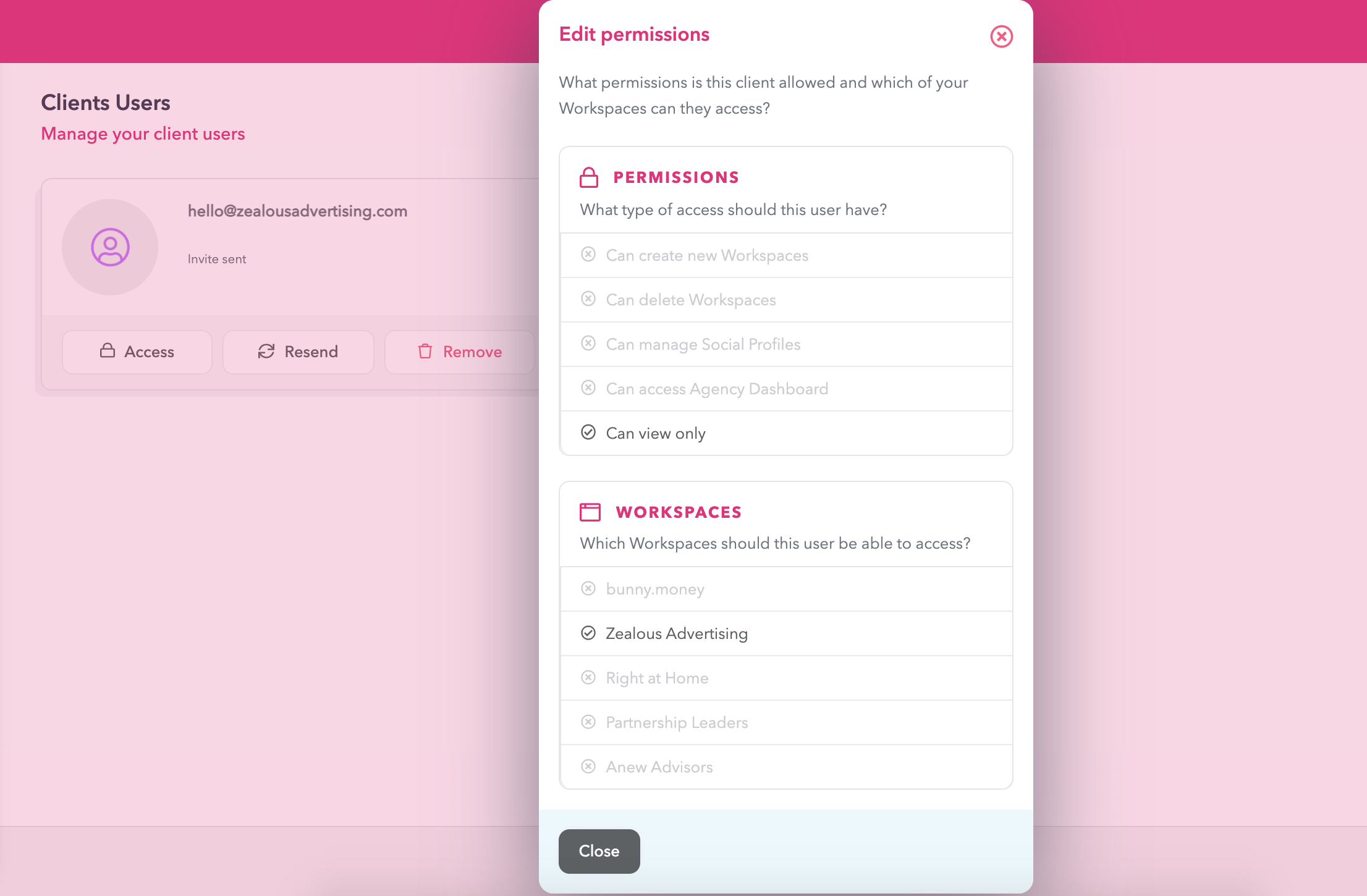 2. Completed campaigns
2.1 Move to review
It is now possible to move any campaign that completed posting back to review - allowing you to re-run these campaigns. In order for this to be possible, an exception was created in the duplicate content filter so recycled campaigns won't be affected by it.
We recommend editing any content previously sent to Twitter while reviewing completed campaigns to avoid harming your account.
2.2 Cancel
You can also cancel completed campaigns - moving them into the canceled tab, from where you can choose to create new campaigns or delete them.
3. Notifications area
The notifications area was moved into the top bar for each site as well as for the agency dashboard.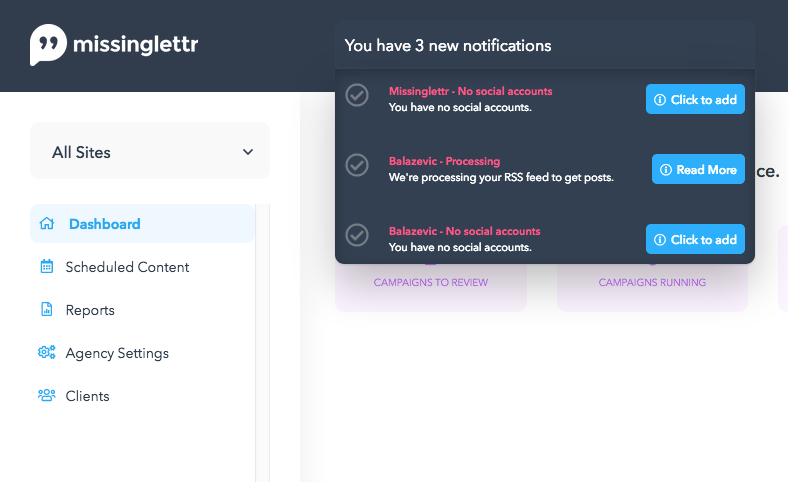 4. Calendar optimizations
Calendar load times were significantly decreased to avoid potential issues with large calendars.
5. Campaign review
5.1 Save button
The save and cancel buttons in campaign review has been revamped to be more obvious.
Pressing Enter on your keyboard will save any edits made to a post.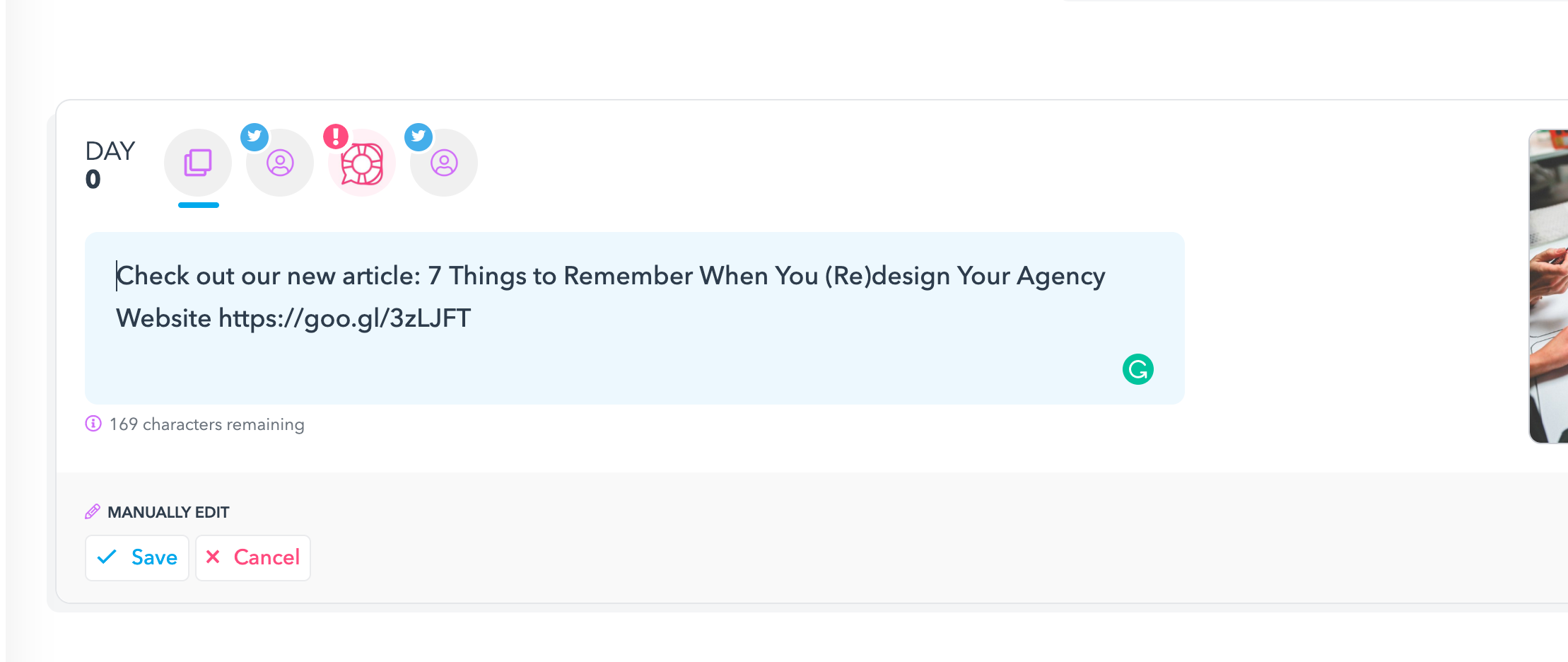 5.2 Approving Facebook posts
When approving content, clicking on the 'Copy Suggestion button will place your input cursor into the content field. From here you can use your keyboard to edit and save the pasted content without needing to click anything - paste the content using ctrl/cmd+v - save it by pressing Enter/Return

6. New shortener - JotURL
As of right now, shortening your campaign URL's through JotURL is supported.