Reward system
There's a little surprise hiding behind the icon to the far right.

Clicking on it will give you the opportunity to get a sizable discount for the Missingletter package you're using.
If you like using this platform, you can help us spread the word and get up to a 90% discount!
All you need to do is invite your friends who could also benefit from using Missingletter, and you'll be approved a discount as soon as they approve their first campaign.
For each person you refer, you'll receive a 9% discount. The top limit for the discount is 90%, which is 10 people.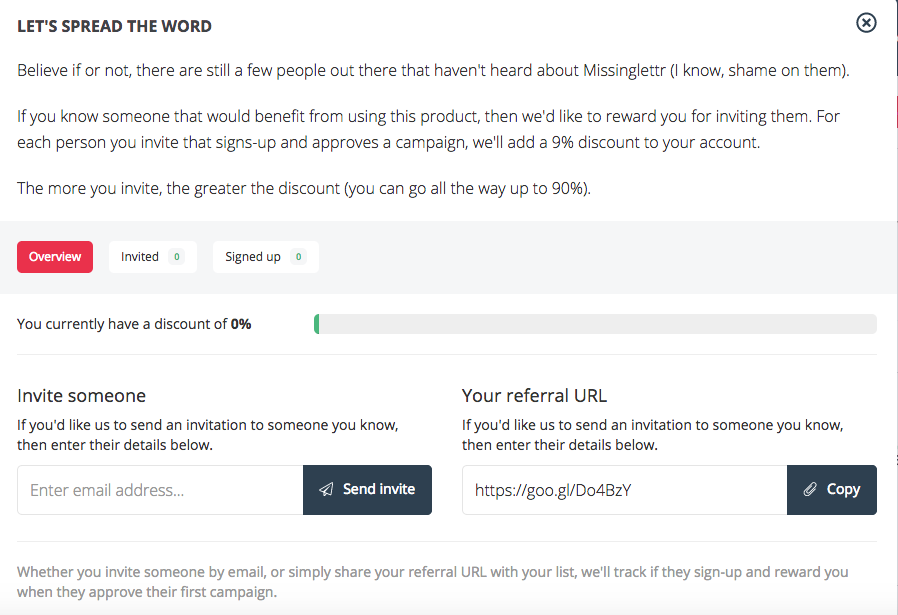 You will be able to track your progress and know exactly how many people activated your invitation.
We made sure you had a choice - you can send them an email invitation we already prepared. Or you can share a referral link. Whicheever works for you.

Please note that your discount percentage will be approved after the person you referred creates and approves their first campaign.

---