Creating and editing content templates
Creating and editing content templates
Updated by Jelena Mikic
Content templates define how quotes and titles from your blog posts are organized and positioned within campaign posts, as well as how links and hashtags are positioned. New lines and emojis are supported as well.
Before you start editing templates, it's important to know which building blocks are available:
Blog title - %(title)s
Quote from the blog post - %(quote)s
Twitter handle of the author - @%(og_author_twitter_handle)s
Links - %(link)s
Your own text
You can access this feature by clicking "Content templates" in the "Settings" menu.
You'll see this window: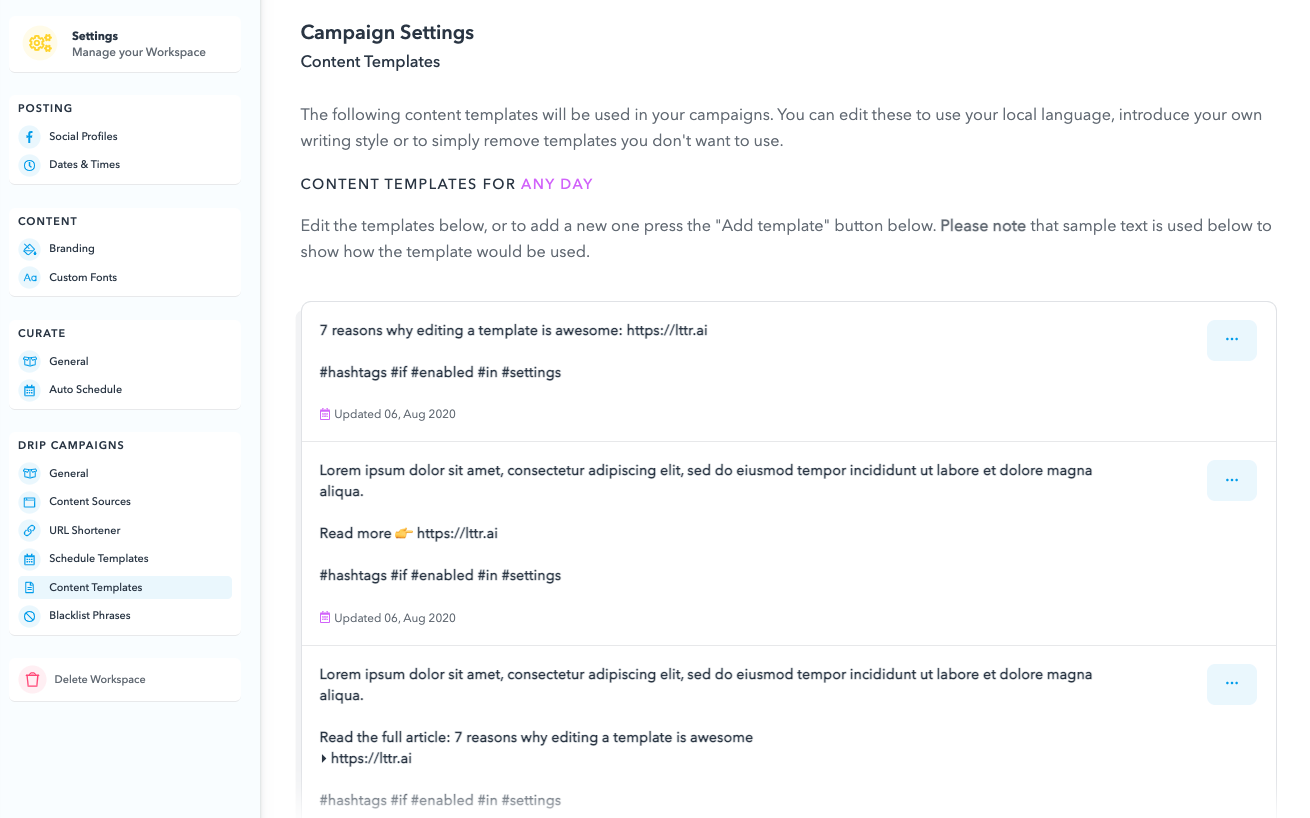 It's possible to edit/remove existing content templates and add new ones. To reveal the edit button click on the dots.
Once the edit/add button is clicked, a popup will appear: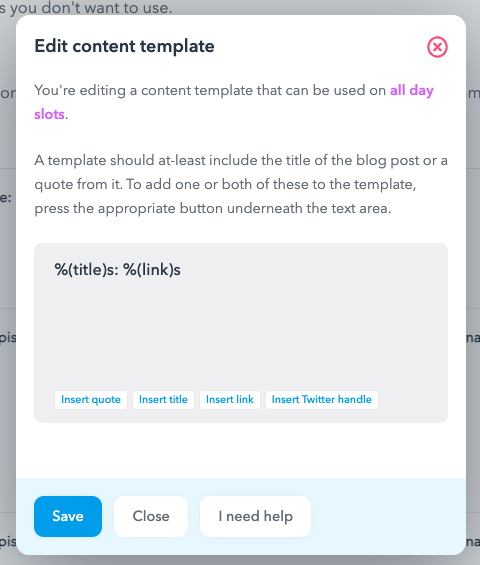 You can combine each block, or element, with your own text.
For example, say we want to create a template that includes, "My new blog post is awesome, check it out — blog post title".  We can do this by writing the "My new blog post is awesome, check it out —" first and clicking on the "Insert title" box. Once done, the new template should look like this: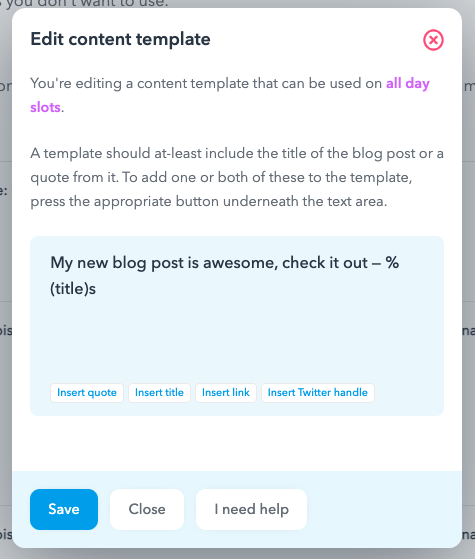 Then, say we want the link to our blog post to be added afterward, on a separate line. We can add new line characters by pressing Shift+Enter while editing the template.
By default, hashtags will always be added to the end of the content template. If we want our hashtags to be added on a separate line as well, we should end our content template with a line return.
​Finally, let's add some emojis.
Your device's emoji keyboard will work just fine — if you are on a Mac, reveal it via Ctrl + CMD + Space. On Windows, use the Windows key + . (dot or period key).
Once you are happy with the content template, hit Save and it will be added to your list of templates.
Please note that editing content templates is only possible for users on the Business and Agency plans.
Further Reading
How to Promote Your Blog via Social Media