Connecting a Content Source
Connecting a Content Source
Updated by Cassandra Polzin
Once you have your Workspace setup, you need to point Missinglettr toward your first content source. This tells us where to look for new content to create Drip Campaigns.
Start by navigating to your Workspace settings via the left-hand menu.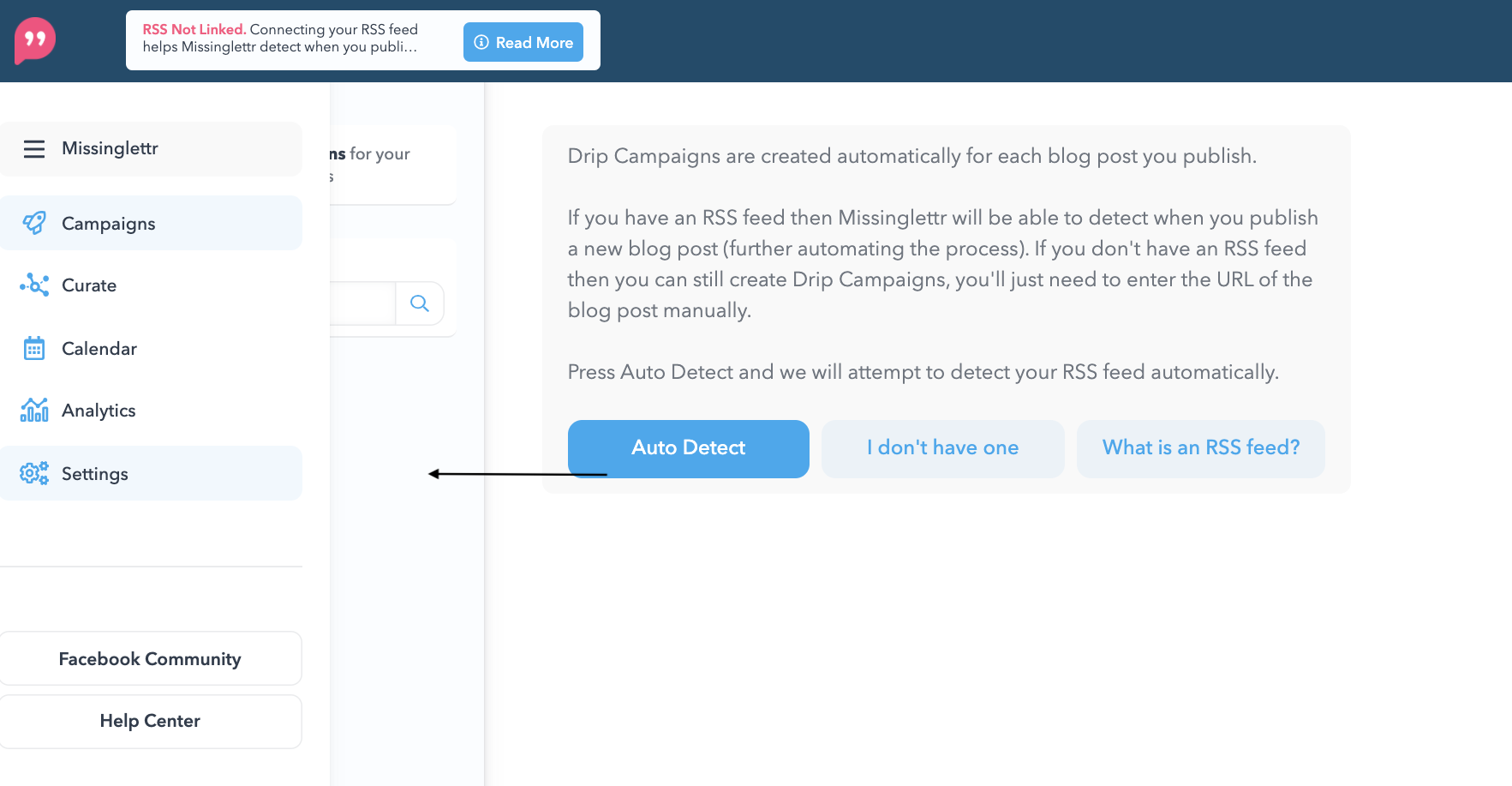 From there, navigate down to Drip Campaign settings, and select Content Sources.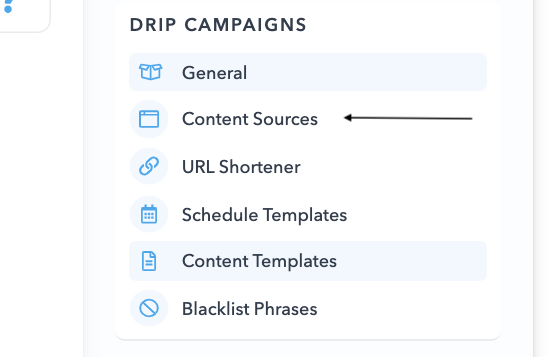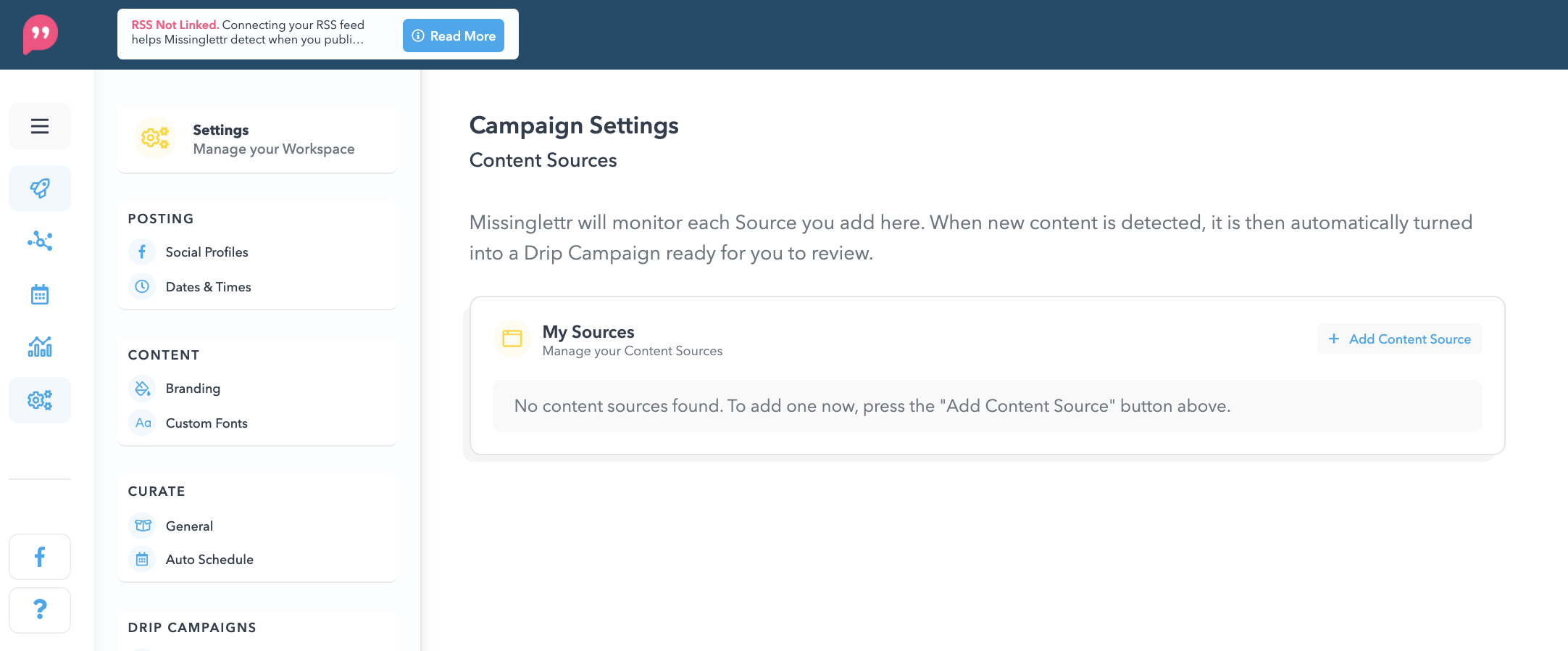 Select Add Content Source, then, add your website. If you have an RSS feed, use that link. If not, we can typically connect your site with a recent blog post.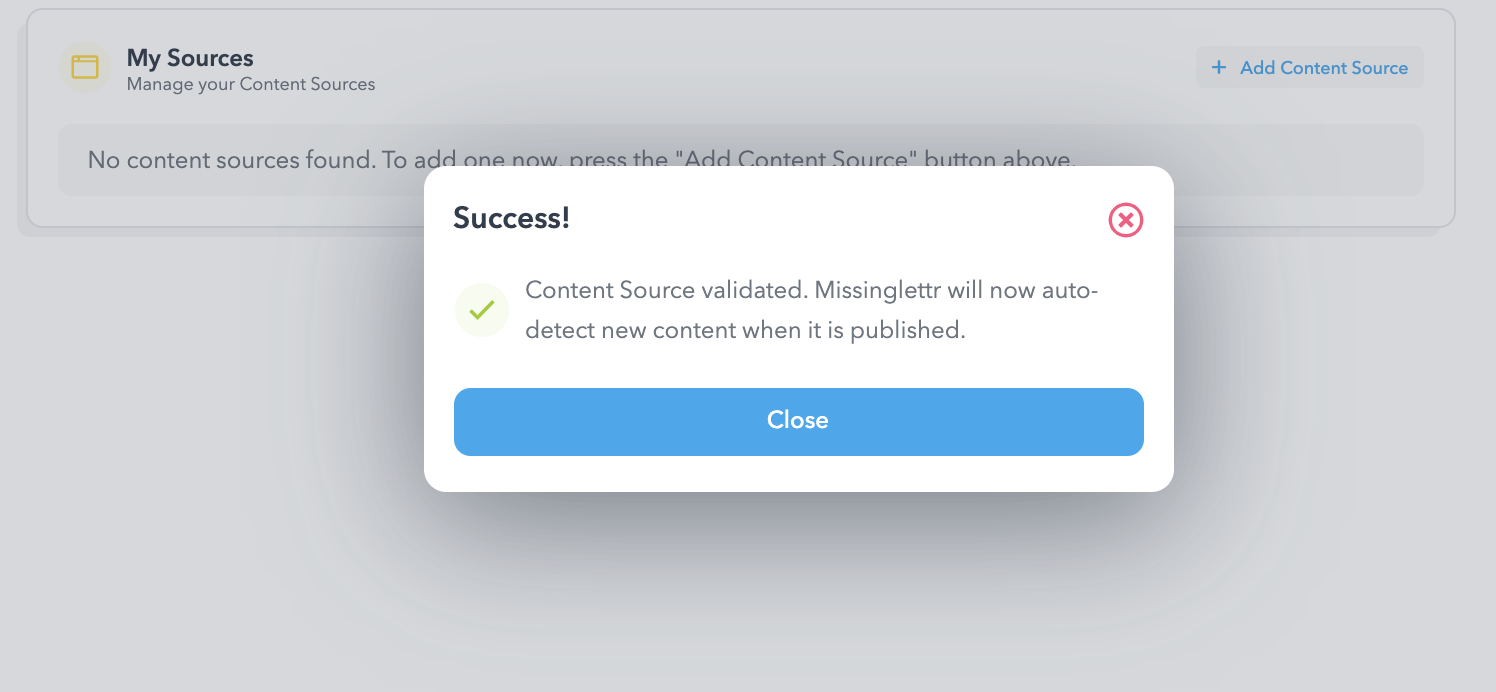 ​That's it - you've successfully connected your site. In the background, Missinglettr will work its magic to discover and import your blog posts automatically. In the rare circumstance an error occurs, a message will go out to our Customer Support team automatically and we'll make sure to assist you with completing the setup.
You can change your Content Source settings at any time, from your dashboard. 
Next step: Set up your social profiles
P.S. Don't forget to confirm your email after you've signed up! You'll receive an email shortly after you've set up your account.