4 - Set up branding for your campaigns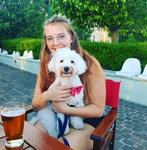 Updated by MissingLettr Team
Access the branding options for your drip campaigns by selecting Branding under Content in the left-hand settings bar.
The Branding page showcases all active themes on your site.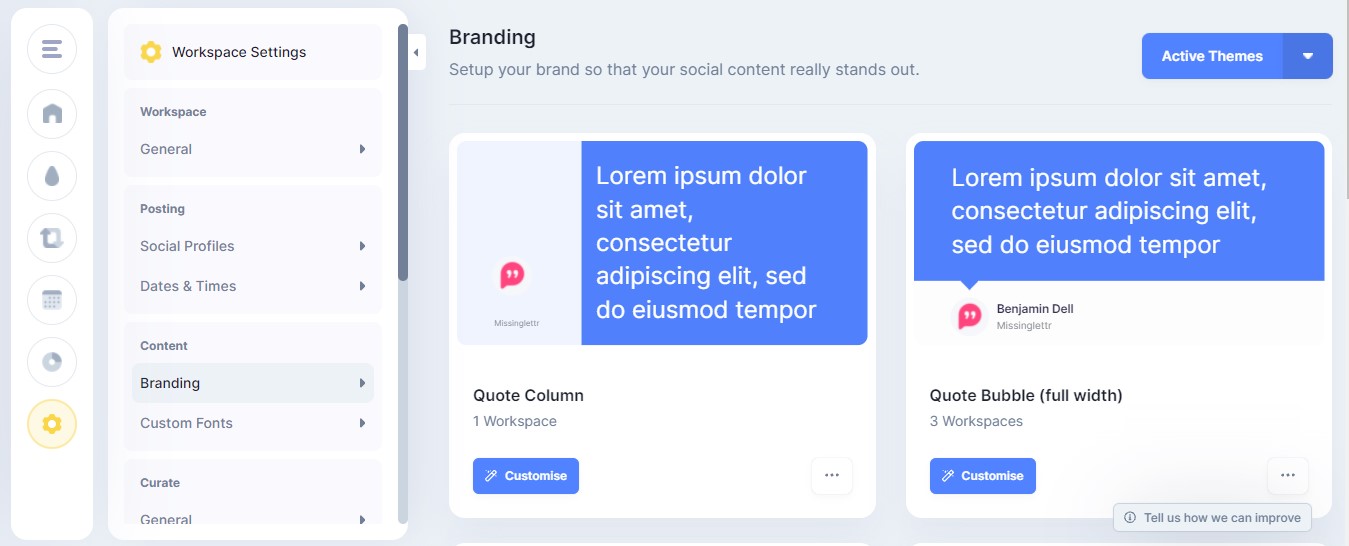 This page is organized into three tabs: 
Active Themes
My Theme Library
Browse Available Themes
1. Active Themes
The templates under this tab are the templates that will be available for campaign creation in this workspace.
Click the three dots and "Theme settings" to update your basic theme details, including brand name, color, author name, and author image.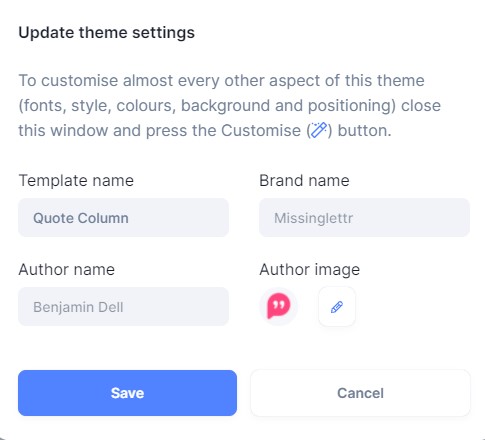 Clicking on the Customize button below the quote bubble template allows you to edit the look of your template - please note that this option is NOT available if you're on the free plan.
You can specifically pick:
What you want to be used as a background (the original image, a custom image, an image extracted from the post, or a random image from your personal gallery)
How the speech bubble should look
The size and style of the text in the speech bubble
Customizing branding templates is further described here: Customizing Quote Bubbles​
To remove the template from this workspace, click the three dots and "Remove from workspace".
2. My Themes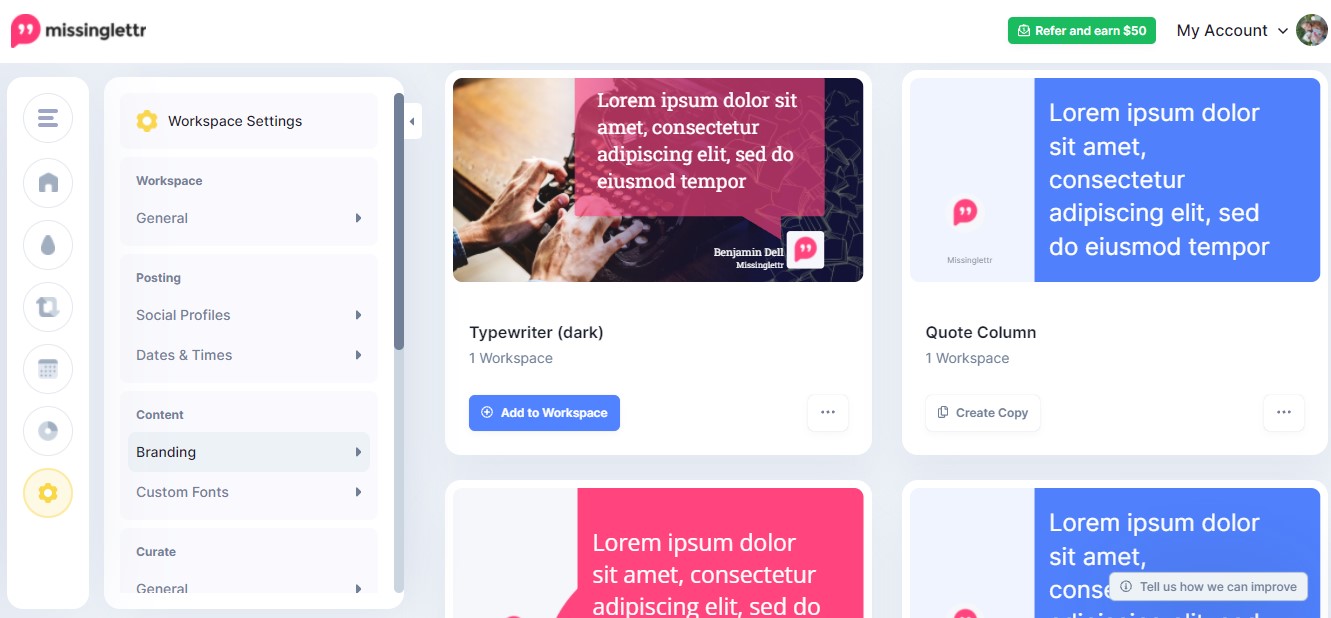 Under this tab you will find all the templates that are available in your account. To use them, click on "Add to workspace" (ex: template on the top left) : this is will the template to the workspace you're in at the moment. If you want to use the template in another workspace, you'll need to do the take the same steps in this other workspace.
Under each template, you can see how many sites share the same branding template. Changing a shared quote bubble template on a workspace will update the quote bubble templates across all workspaces. To prevent this, you can create as many copies of the templates as you need, give them different names and add them to different templates. To be able to create a copy, you first need to add the template to the workspace (ex: template on the top right).
3. Browse Available Themes
You'll find under this tab MissingLettr's branding, that you can use and customize to your liking.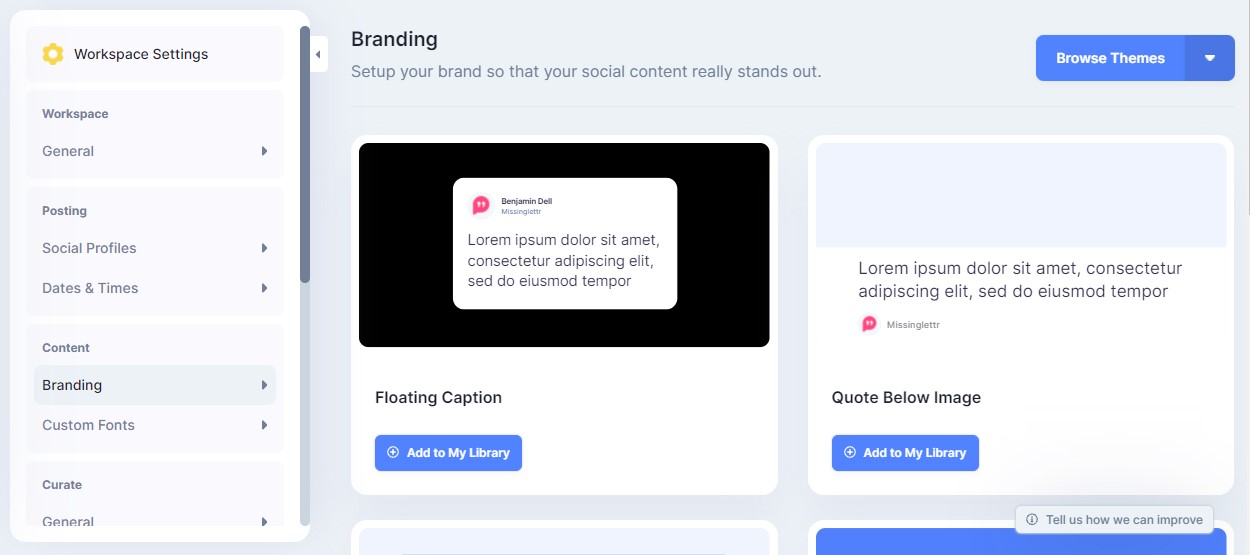 To select one, just add it to your library using the button under each template. 
Continue to the next step: Set your schedule templates
Further Reading