My Instagram Account is not showing as available for selection
My Instagram Account is not showing as available for selection
Updated by Lianne Yule
Your Instagram Account needs to be a Business Account
Please note that these steps should be followed on a cellphone and not on a laptop
If you have tried to connect your Instagram account to Missinglettr and the profile you want is not showing as available, one of the first things to check is that your account is a Business Account! 
Instagram Business Accounts don't require any official business verification so they are a really simple option for anyone doing any kind of marketing on Instagram. A Business Account provides access to a host of features that personal profiles don't have.
There are two main types of accounts on Instagram – Personal or Professional. Within the Professional Account type you are either categorized as a Business or a Creator.
 When setting up or switching to a Professional account, in the final step you are asked to select whether you are a Creator or Business. To use Missinglettr we need you to select the option for Business.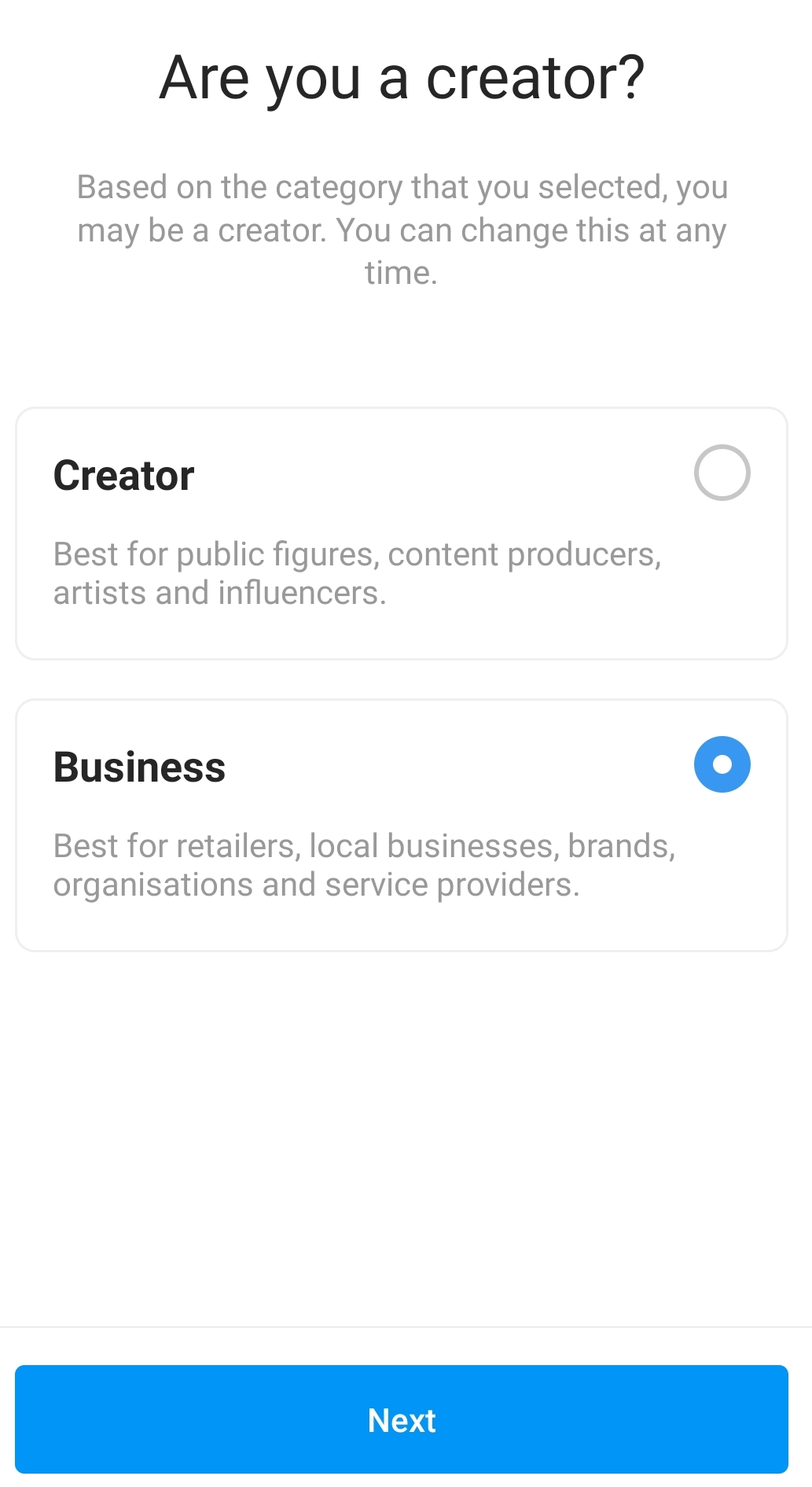 I think I already have a Business Account?
The easiest way is to check in your Settings.
Head to your profile page and click the 3 stacked lines in the top right hand corner.
Then click 'Settings and Privacy'
If you already have a Professional account, you'll see 'Business tools and control'. Click this option, then click "Switch account type". If it says "Switch to personal account" and "Switch to creator account", then you already have a Business account.

If you don't see the Business tools, it means you have a Personnal account. In that case, scroll down and click "Account type and tools", then "Switch to professional account".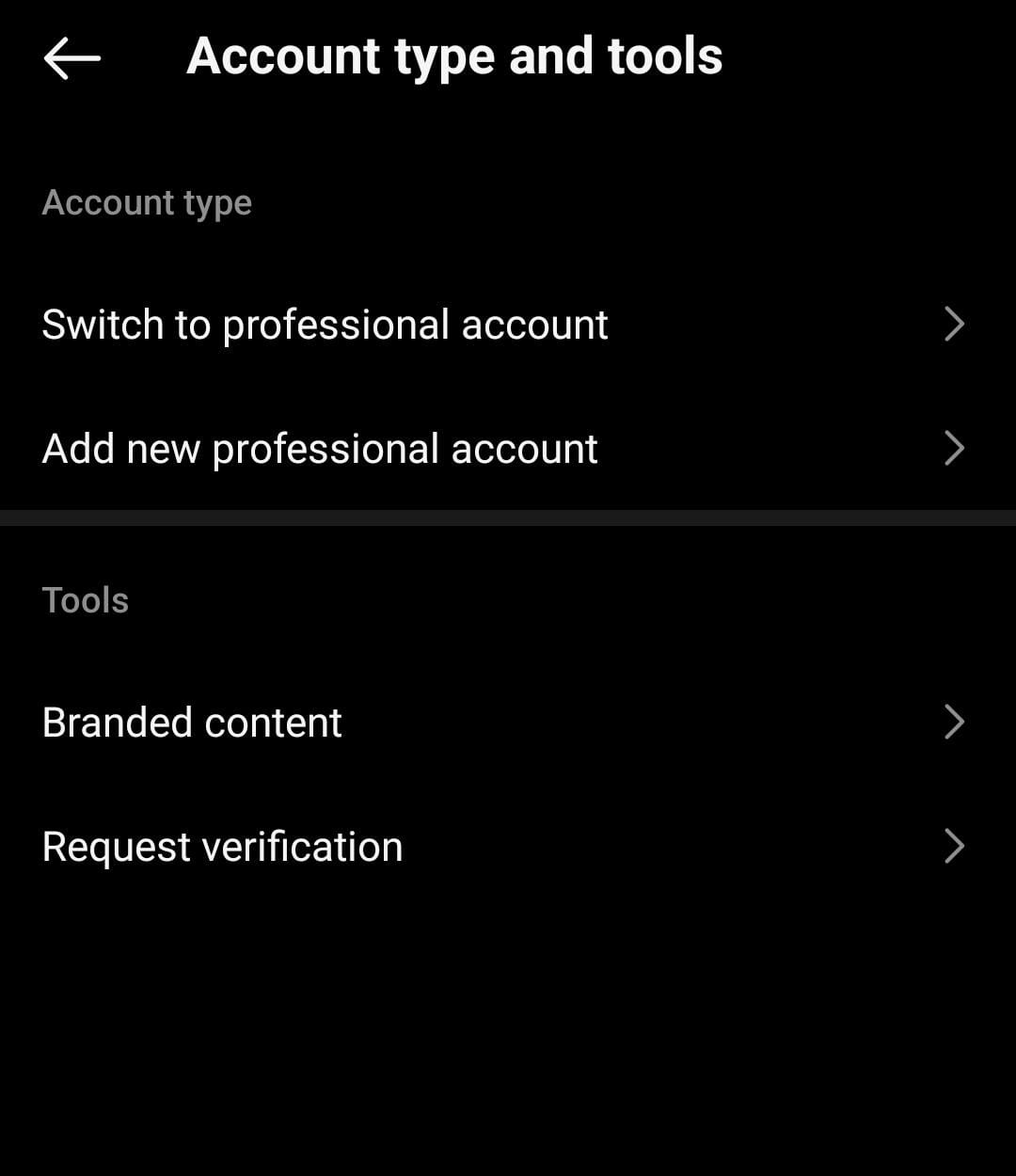 If you are currently on Personal Account then we recommend switching to a Professional Account, ensuring you select the option for Business when asked.
If you are already on a Professional Account, then click 'Switch Account Type' to see which account you are already on. If the options then say 'Switch to personal account' or 'Switch to creator account' then you know you are already on a Business Account (Hooray!). If not, then you should have the option to 'Switch to Business Account' in which case you should select this option.
 Linking Instagram to your Facebook page
The final step that is needed to make sure your Instagram page is connected to a Facebook Business Page. After making sure your Instagram is a Business profile :
Go to your Instagram profile.
Select "Edit profile"
Under "Public Business information", select Page.
Tap "Create Create Facebook Page" or "Connect an existing Page". If you already see the name of your Facebook page, it means it's already connected. You can click on it to change it.