6 - Set up Dates and Times for my posts
6 - Set up Dates and Times for my posts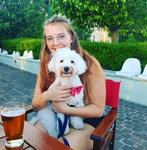 Updated by MissingLettr Team
You'll find all you need in the "Dates & times" option on your "Settings" tab.
Here, you'll be able to specify a timezone for your campaigns as well as days of the week when Missinglettr is allowed to post to your social media.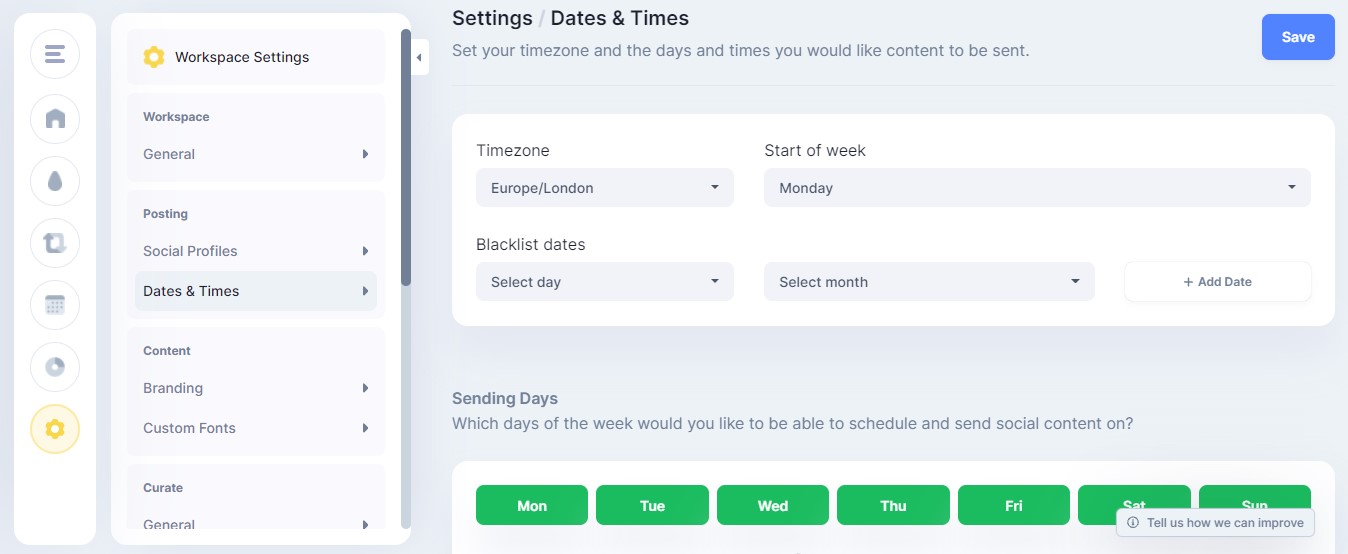 When a day is marked in green, it means Missinglettr can schedule posts on that day of the week. If the day is white, Missinglettr won't be able to schedule posts on that day of the week. ​If you wish to prohibit Missinglettr from posting on specific days, you can do that with the blacklist option.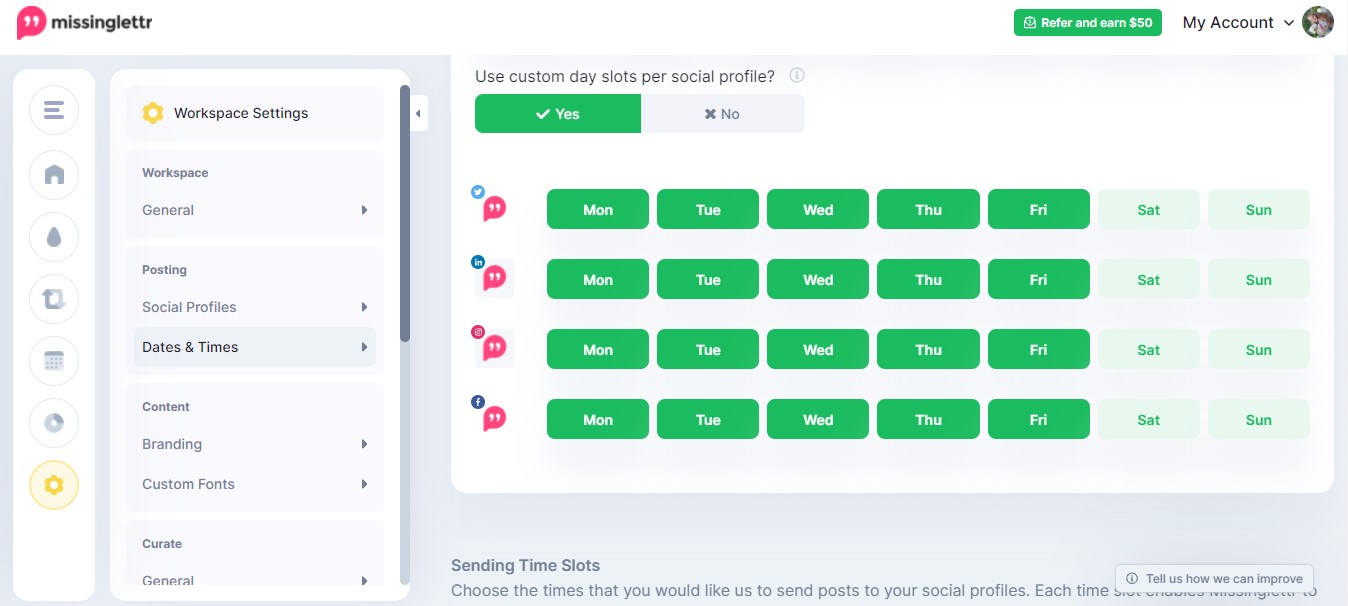 You can also choose custom day for each of your social profiles. On the example above, MissingLettr is allowed to send post to every social profiles on weekdays, but not on weekends.

An important setting are the Sending time slots : for each social account, you can pick the time slots when you want your content to go out to specific social accounts.
In the example above, all the time slots can be used for any type of post. However, you can choose whether you want the time slot to be reserved for a Drip campaign post (blue dot), a Curate post (red dot) or a One-off Calendar post (purple dot). To do that, when creating/modifying the time slot, select only the type of post you want the time slot to be for :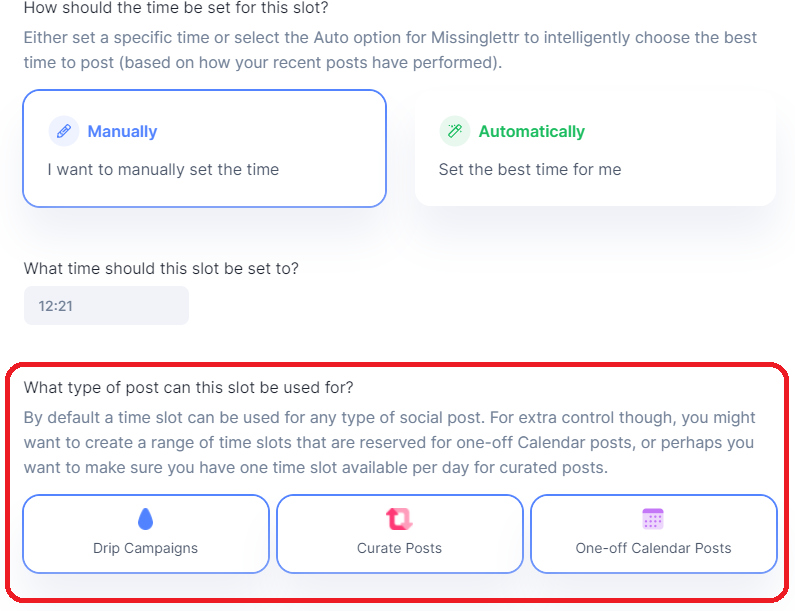 Each time slot can be claimed by a single post. If you define four open time slots, that means that Missinglettr will only be allowed to schedule up to four posts on any given posting day. 
A single social profile can have up to 33 post slots. However, we don't recommend having more than 24 time slots for a single social profile. 
That's it, you're ready to launch your first campaign !
You can go to the next category: Campaigns
Further Reading
How Often Should You Post on Social Media?