Set Up Your Missinglettr Workspace
Set Up Your Missinglettr Workspace
Updated by Jelena Mikic
Setting up your workspace is the first thing you need to do in order to start generating drip campaigns with Missinglettr.
When you sign up, one of the first windows you'll see will ask for your basic Workspace details. Add your brand name and link your first social media account.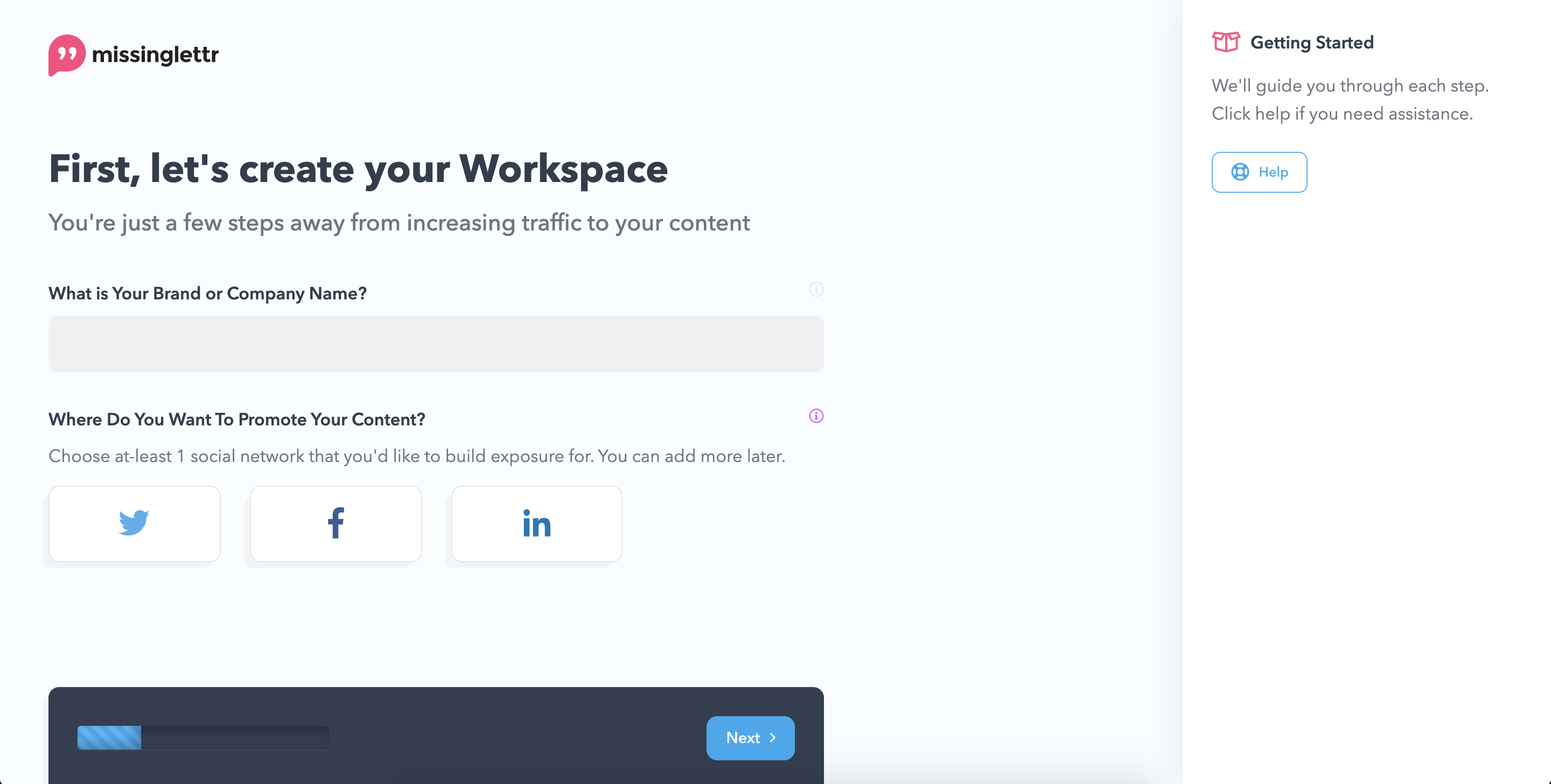 If you have more than one website you want to connect, you can do that later. See here.
Then, set your timezone and posting schedule. Don't worry, you'll be able to adjust this later.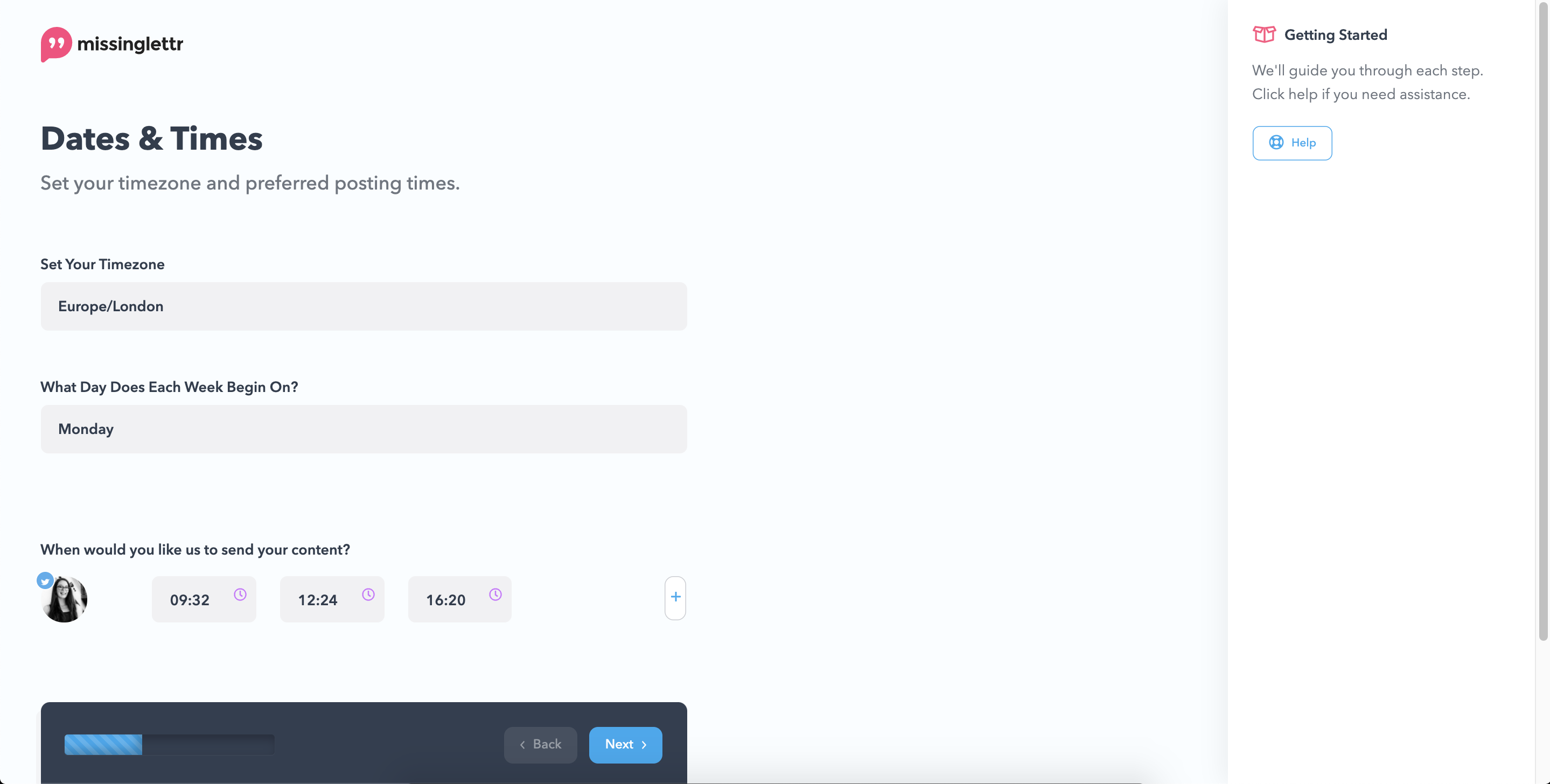 Next, you'll be able to set your brand preferences, including colors, icon, and more.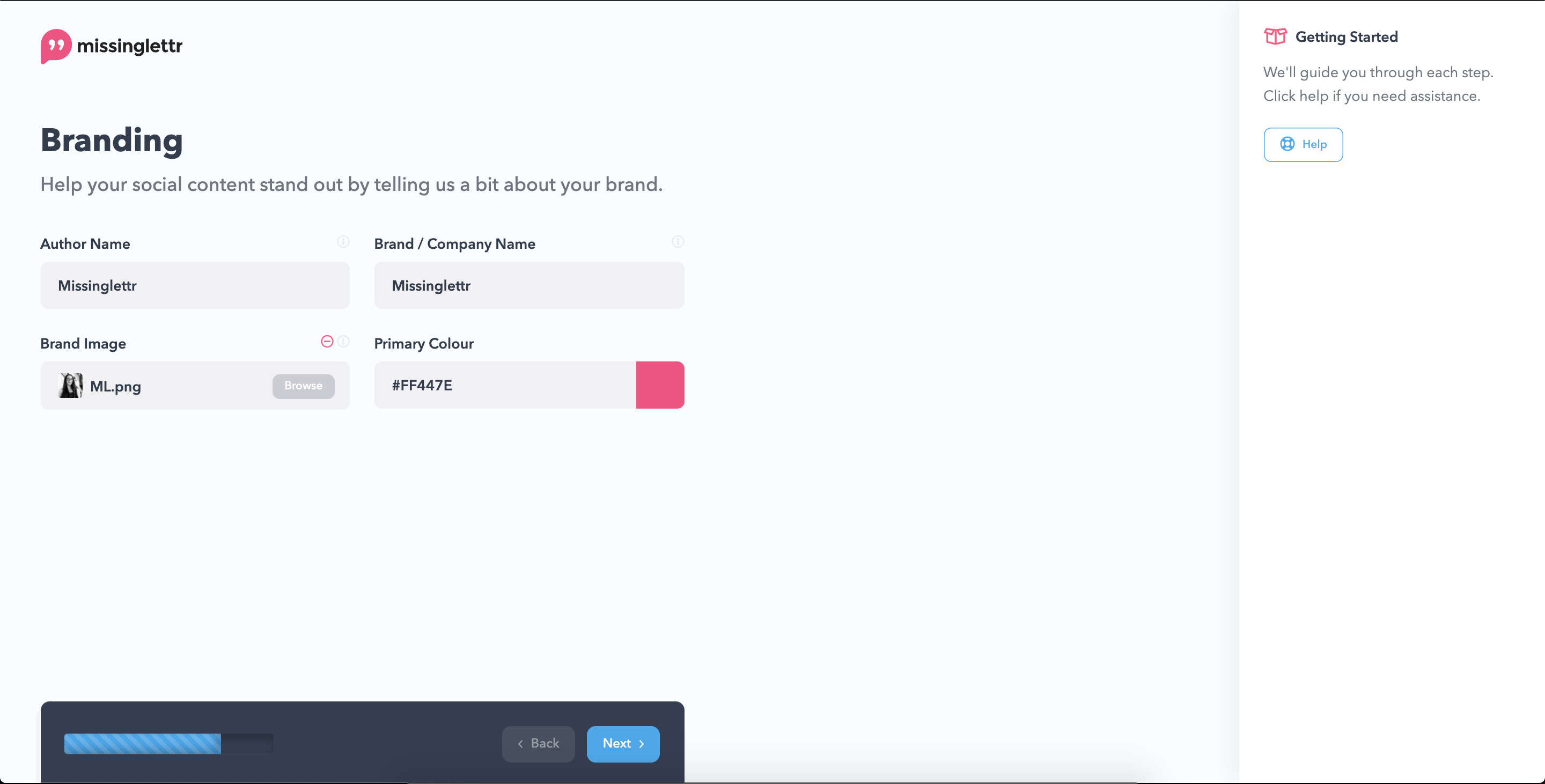 The next page will apply the settings you chose and give options for your quote template.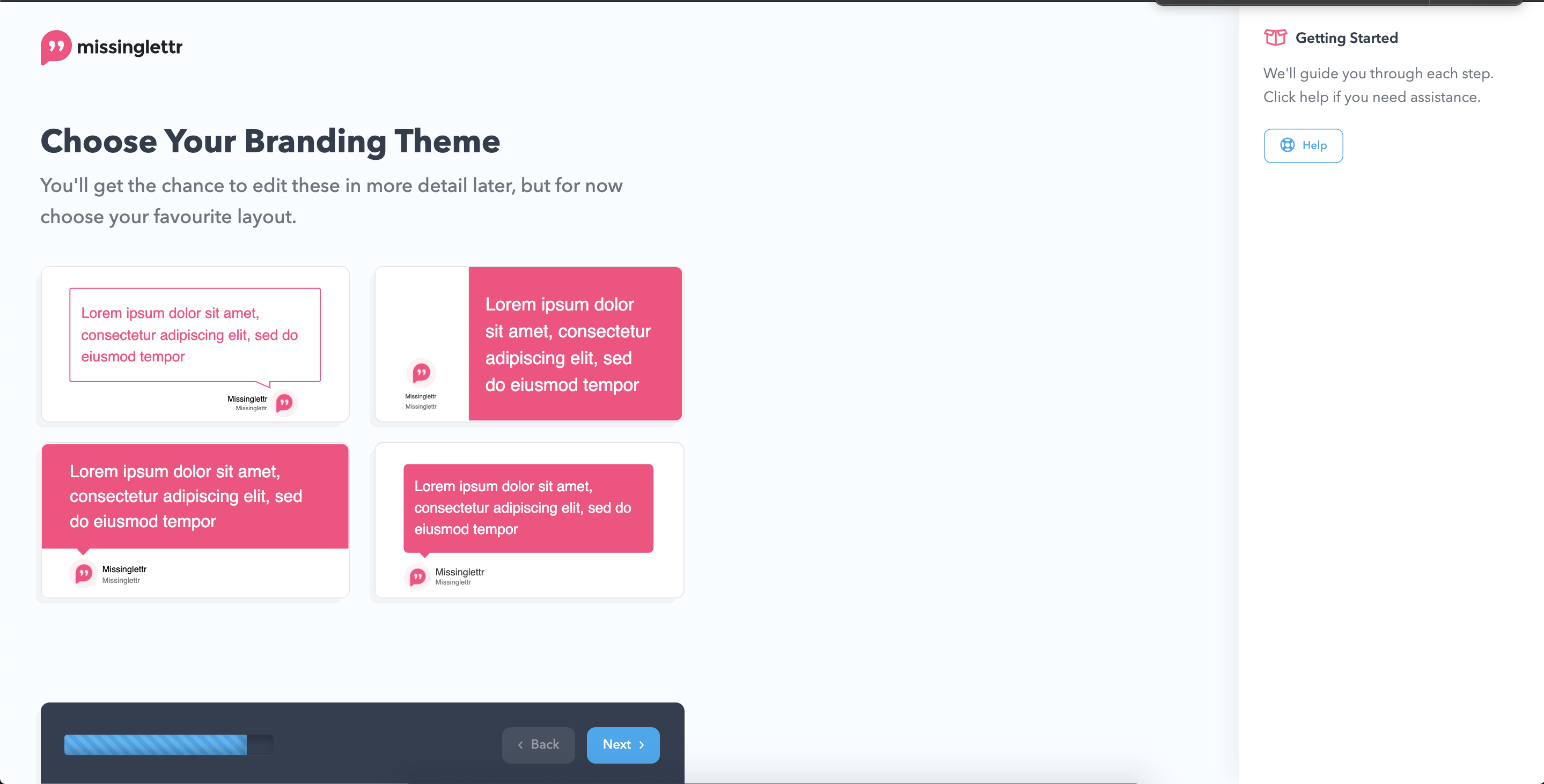 ​That's it — you've successfully set up your Workspace. Next, you'll need to add your first content source so Missinglettr can work its magic to discover and import your blog posts automatically. 
You can change your Workspace settings at all times, from your dashboard. 
Next step: Set up your content source
P.S. Don't forget to confirm your email after you've signed up! You'll receive an email shortly after you've set up your account.