Character limits for different platforms
Character limits for different platforms
Updated by Branislav
Each social network Missinglettr supports has its own limits when posting content to their API. 
At the moment, the character limits within Missinglettr are: 
Twitter: 280
Facebook: 1000
LinkedIn: 600
When you're drafting a post, the remaining characters will be displayed in the top right corner. You won't be able to schedule a post if it exceeds that platform's limits.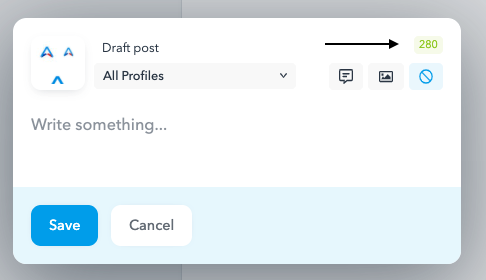 Further Reading
Social Media Mistakes to Avoid