2 - Connect your Social Media Account
2 - Connect your Social Media Account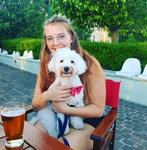 Updated by MissingLettr Team
Missinglettr can create schedule posts for Facebook, Twitter, LinkedIn, Instagram and Google My Business! Once you've set up your workspace, you need to connect your social media accounts for scheduling.
You can connect your accounts in the "Social Profiles" section of the "Settings" tab.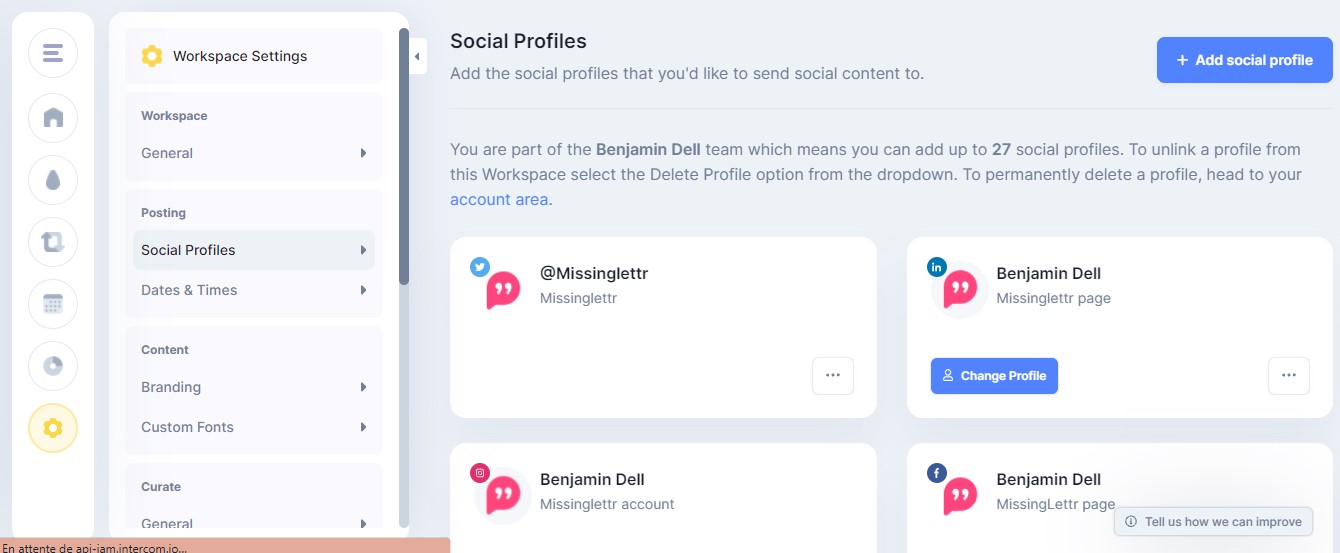 Click on the "+ Add social profile" and a popup will appear allowing you to choose the platform you wish to connect: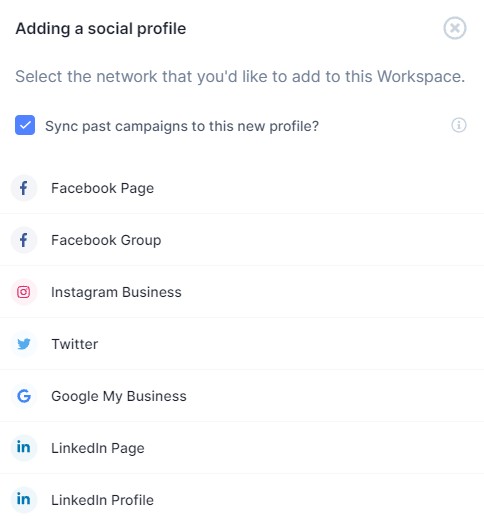 After you've picked the platform, you will be prompted to log into your account and authorize Missinglettr to use it for posting the content you define.
When you connect your profile, you can pick the page you manage via the drop-down menu.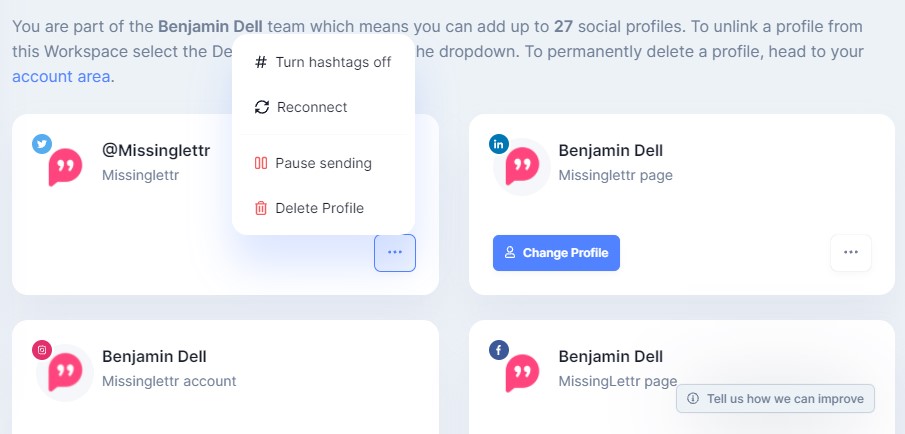 When clicking on the three dots, you can choose to Pause sending to this social accout or turn the hashtags on/off.
Every social profiles will need to be reconnected at some point. To do that, click on "Reconnect" when you get a notification saying your social tokens need to be refreshed.
Removing a social profile from the site is done via the "Delete Profile" button. However, to detele permanently a social profile, head over to your Account and remove it from there.
What's next? Set up your Content Source
Further Reading