How do I see my scheduled posts?
If you want to have a clear preview of your scheduled posts, you'll find the calendar view very useful.
Clicking on the "Scheduled Content" tab on your navigation bar will lead you there.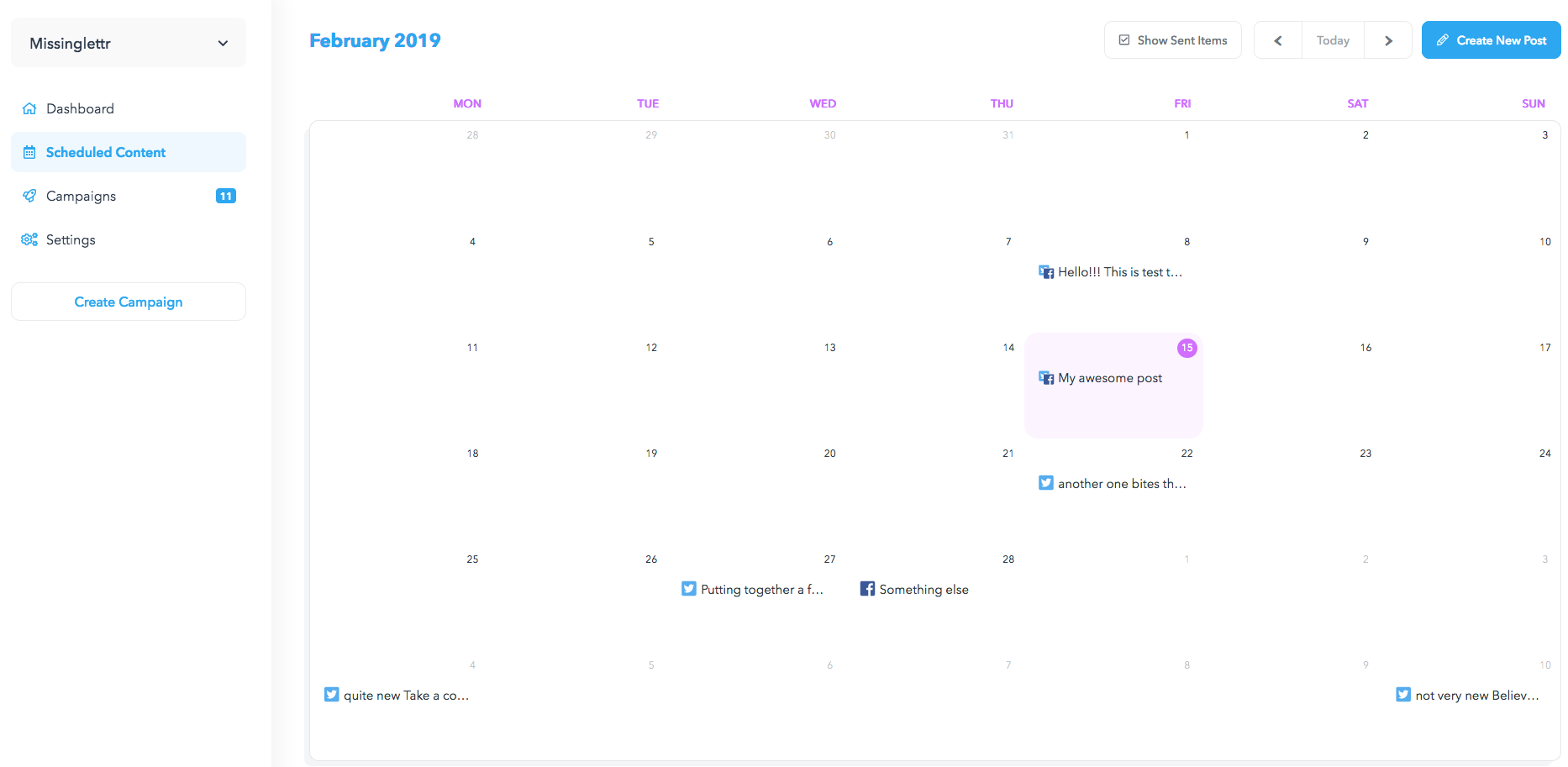 The dropdown lists in the top right give you the filters and enable you to go through the posts scheduled for specific accounts (connected social accounts) and specific blog posts.
If you want to change the date for a specific social post, you can simply drag and drop a post to a different date.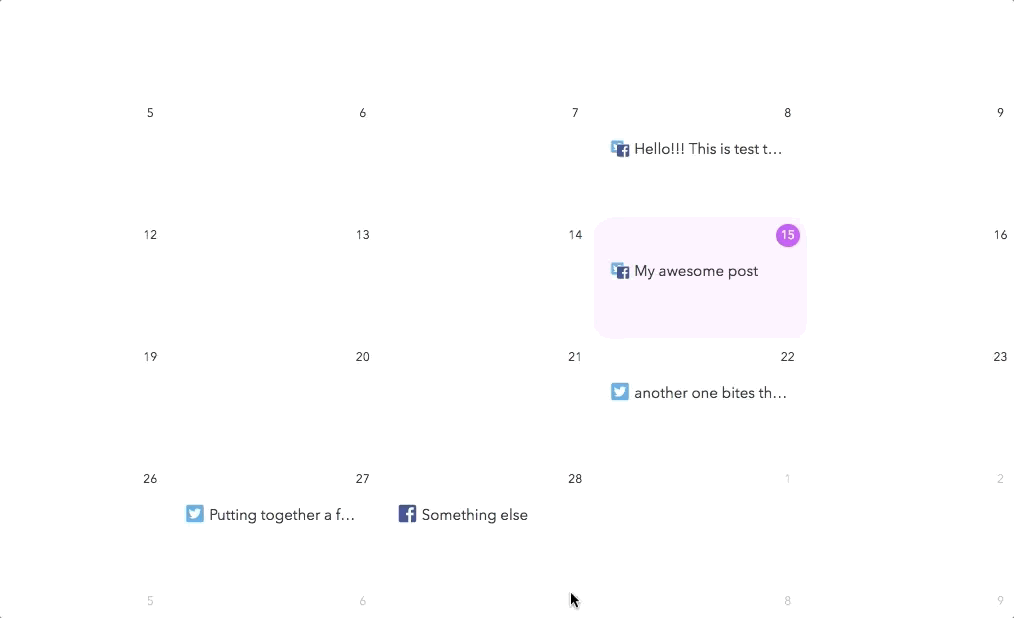 The button at the top right is the "Create new post" feature. It will allow you to create additional posts, along with images and text, and schedule them for a specific social account.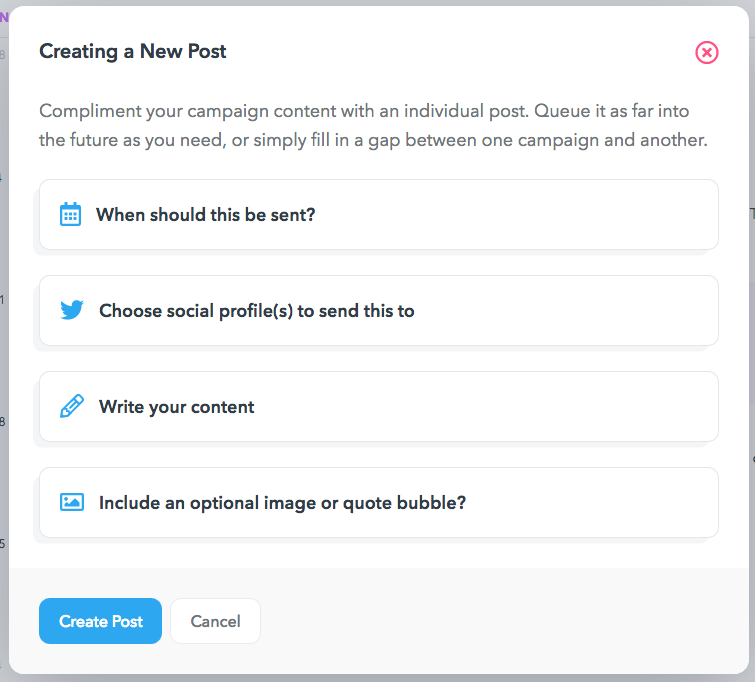 You can hover over any post in the calendar to see a preview of it: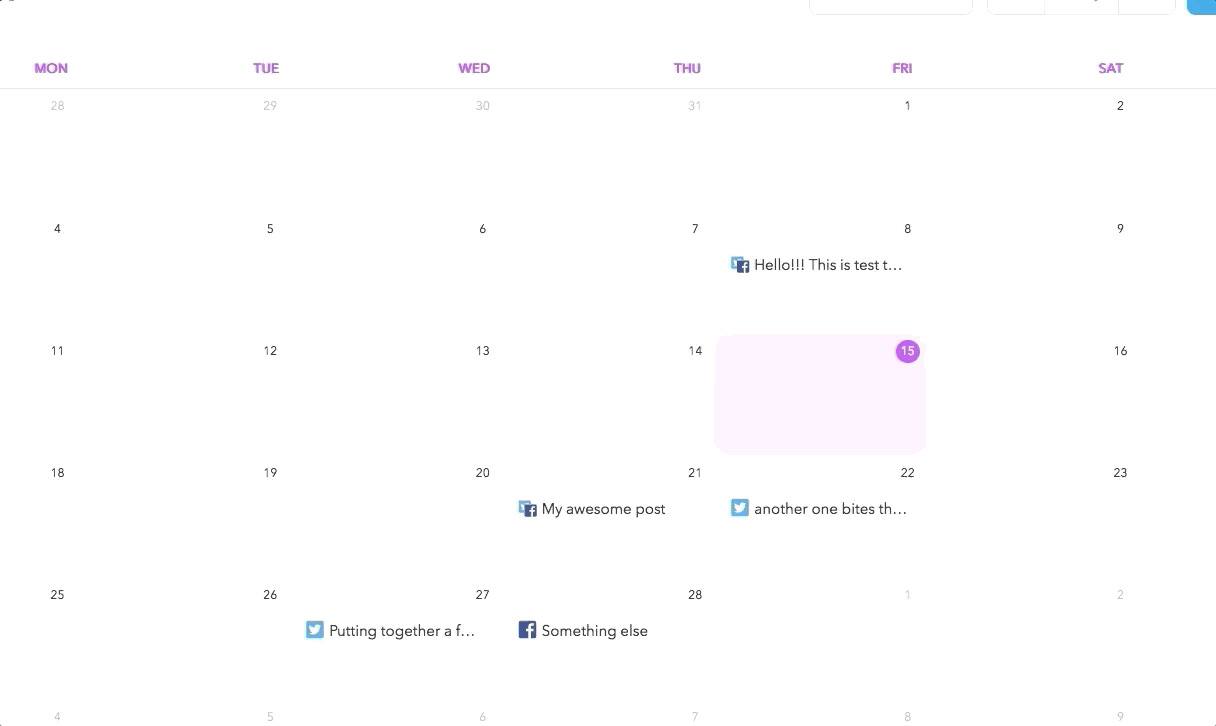 The Pencil icon is used to edit any aspect of a scheduled post:


Once clicked, an edit popup will appear: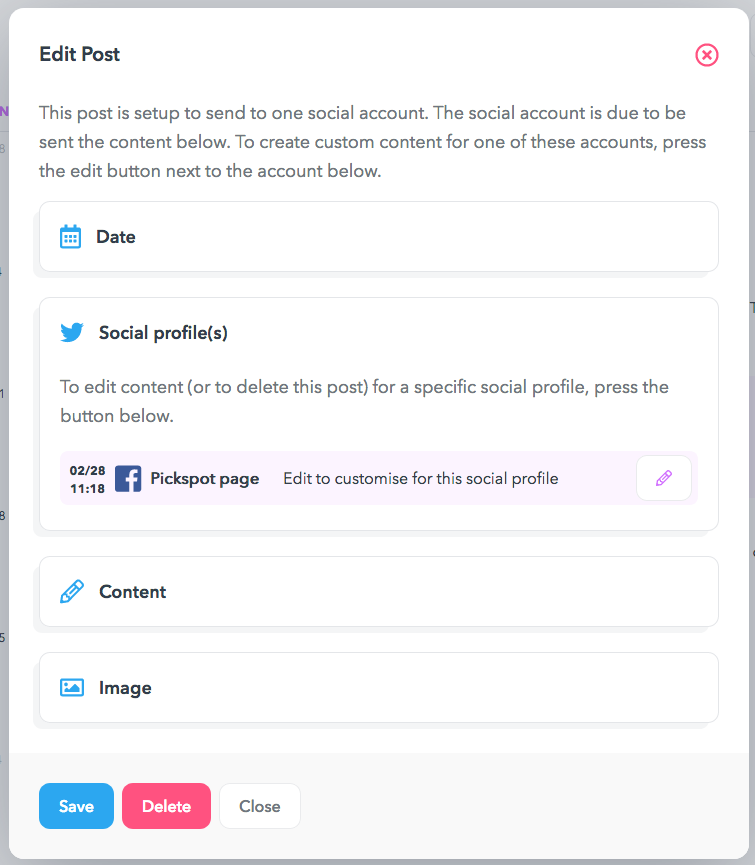 ---
---